RAE Profile: Northeast Health Partners –
Region Two
An interview with Kari Snelson, Executive Director.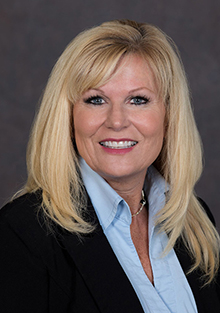 About the RAE: Northeast Health Partners (NHP) is a new organization jointly owned by four health care providers in northeast Colorado — two federally qualified health centers (Sunrise Community Health and Salud Family Health Centers) and two community mental health centers (Centennial Mental Health Center and North Range Behavioral Health). Each center was closely involved in the prior RCCO and BHO programs, which were run by Colorado Access. The new arrangement puts NHP as the lead agency and primary contact with HCPF, while the centers provide health services to Medicaid members. NHP subcontracts with Beacon Health Options for administrative services. Beacon is a national managed behavioral health care organization that provides many types of services to state Medicaid programs. For NHP, Beacon provides quality oversight, data system management and reporting, provider network development, information technology, financial management and more. 
More about Northeast Health Partners' local programs: NHP is planning several wellness campaigns like Text4Health, Text4baby, and Text2quit. It is also creating a psychiatric consultation program that primary care providers can use, telehealth programs, and a care management tool to promote communication between interdisciplinary teams.
CHI spoke with Kari Snelson, Executive Director. 
CHI: What drives you personally to do this work? 
Kari: The root of all things is that I am a social worker, and I worked in rural frontier areas for about 20 years and saw the gaps in care. We were part of a RCCO at that time, and it's not enough to give people referrals. I've seen it personally and professionally. … I have such a passion for making sure people get the right care and that there really is no wrong door. 
CHI: Tell us a little about your region in Northeast Colorado. 
Kari: The region covers 23,000 square miles, and six of the communities are frontier… as well as the urban region of Greeley. Our community has always had to make sure that we're trying to be very resourceful in treating people. We've had to build our own resources in the community. We've had to make things accessible in a unique way.
The region has a large refugee population … and a large volume of migrant workers. We really want to make sure that they're able to access care where they're living and working.
CHI: What are some different approaches you're taking to addressing members' health needs? 
Kari: Building health neighborhoods is one of the core components of the RAE — so identifying not just the health resources, not just behavioral health resources, but the community resources I need. If I'm having housing issues or utility issues or I need food, how do I access all those resources? We're addressing this by building a health neighborhood within the different communities.
CHI: What organizations might you partner with to address those issues?
Kari: Public health is a significant one. We're working with them on the Healthy Communities, onboarding members, and EPSDT programming. The Department of Human Services is a key partner in every community. There's also the North Colorado Health Alliance; they are a care coordination program, but so much more.
CHI: Are all these new partnerships?
Kari: These partnerships are long-standing. I can look at the history, and some of these partnerships go back decades. What makes doing work in this community so much easier is that these people are actually community members. They attend each other's events. They've been to weddings and funerals. … They really are committed to developing their community and they truly care.
This interview was edited for clarity and brevity. For more of our conversation with Kari, listen to CHI's podcast The Checkup: coloradohealthinstitute.org/podcast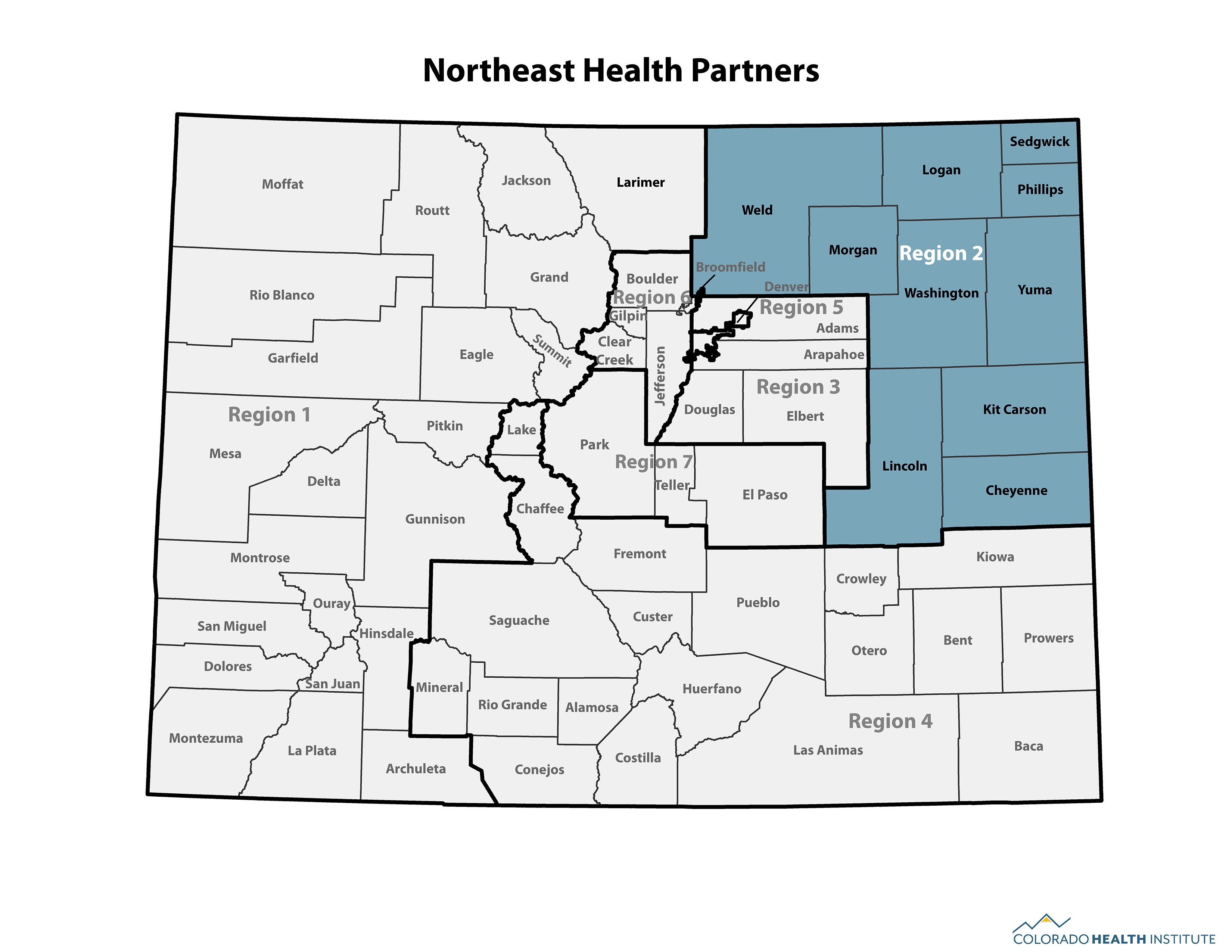 RAE AT A GLANCE
Membership, August 2018: 91,604
Previous ACC affiliation: None
REGION AT A GLANCE 
Total population: 381,141*
Percentage of the population:
• On Medicaid: 24%**
• Income at or below poverty line: 13.1%**
• White: 67%*
• Hispanic: 29.4%*
• American Indian: 0.8%*
• Asian: 1.4%*
• African American: 1.4%*
Source: Colorado Demography Office*; 2017 CHAS**
---