Paola Grimaldo
Community Engagement Specialist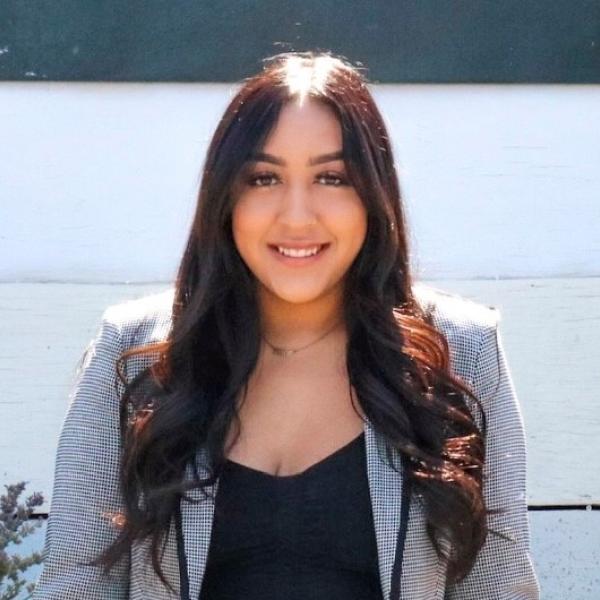 Paola Grimaldo joined CHI as a Community Engagement Specialist in 2023. She plays a key role in building and deepening CHI's community connections by engaging partners to center diverse voices in our work. Paola works closely with the Metro Denver Partnership for Health's Community Ambassador organizations. She also helps CHI implement best practices in partner engagement and communication. 
Before coming to CHI, Paola was a Community Health Mobilizer for Servicos de La Raza, where she managed programs, legislative advocacy, community outreach, communications, and media relations. She organized community workshops on health topics and formed a peer advocacy board.
Paola also held numerous positions with the Colorado Immigrant Rights Coalition. As Operations and Program Manager, she handled everything from staff development and ensuring equitable hiring practices, to office and IT management. In other roles, she planned fundraising events, conducted political research, educated voters and created election resources, held town halls, engaged with legislators, and managed other grassroots activities.
Paola has been a fellow for The Brazen Project and New Era Colorado. She holds an associate degree in political science from the Community College of Denver. 
In her spare time, she enjoys spending time with family, friends and fur babies, camping and dancing, indulging in the beauty that is her Mexican culture. 
Skills: community organizing and outreach, facilitation, quantitative and qualitative research, program management, leader development, translation and interpretation in English and Spanish, lobbying, event planning, communications, media relations, grant writing, fundraising 
Focus Areas: community engagement, movement building, health equity, racial equity, social justice, health policy, advocacy