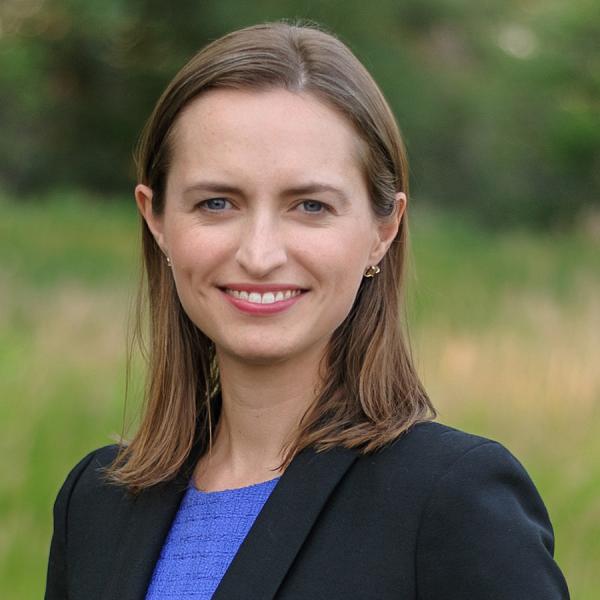 Alex Caldwell was a Director at CHIU through 2023. She is a practiced convener, strategic planner, and program evaluator with experience in multiple parts of Colorado's behavioral health system. She led the development of Colorado's first statewide needs assessment and a strategic plan for primary prevention of substance use disorders, and a spending strategy for state and local policymakers to address the state's opioid epidemic. She engaged a team of experts working in law enforcement, clinical care, prevention and other areas to create a "spending blueprint," prioritizing investment options ranging from treatment and recovery, to harm reduction, to prevention programs.
Alex conceptualizes, leads, and manages team-based policy research and analysis to inform Colorado's health policy leaders in the legislature, philanthropy, state agencies, and care provider groups. She conduct rigorous needs assessments, strategic planning processes, and mixed-methods evaluation of programs and policies in partnership with government, philanthropic, and community leaders. Alex led Colorado's analysis of the early childhood system known as the Colorado Shines Brighter Preschool Development Grant Needs Assessment, engaging more than 6,000 Colorado parents, caregivers, early childhood professionals, program administrators, and policymakers.
Before coming to CHI, Alex designed performance measurement frameworks at the Global Fund to Fight AIDS, Tuberculosis and Malaria in Geneva, Switzerland. She created systems to measure the impact of the Fund's $4 billion annual disbursements to programs around the world. She also helped develop strategic priorities with the Global Fund's management executive team and board.
Alex has focused her career on analysis and evaluation in education and health. Her experience includes teaching ninth grade science with Teach for America at New Orleans Charter Science & Math High School and managing drug trials at the Tulane University Cancer Center. Alex also worked on strategic operations and data systems for Beyond 12, a national nonprofit aiming to increase the number of first-generation and low-income students graduating from college.
Alex holds a master's degree from the Columbia University Mailman School of Public Health and a bachelor's degree from Dickinson College.
Sample Projects:
Skills: Strategic planning, needs assessment, evaluation, strategic grantmaking, financial mapping
Focus Areas:
Behavioral health
Substance use
Early childhood
Telehealth
Specialty care access
I Do This Work Because… I believe that all Coloradans should have the opportunity to lead healthy, happy lives. Getting there requires supporting our institutions, government, clinicians, and service providers with rigorous, user-friendly analysis and leadership. That's what CHI does best.