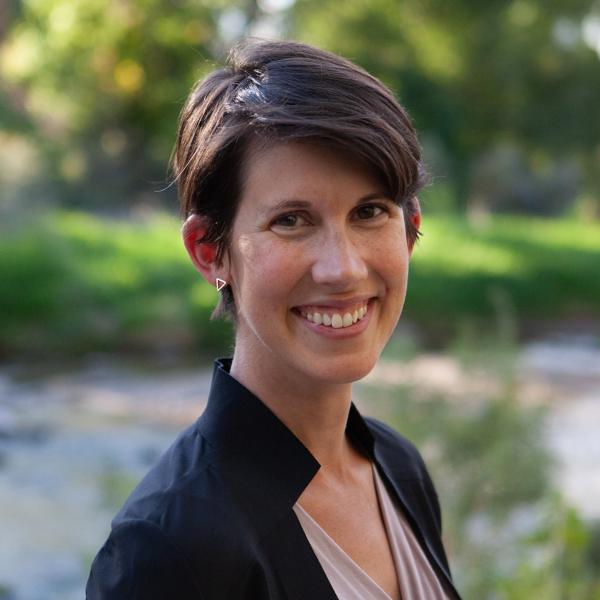 A driven problem solver, Director Ashlie Brown draws from analytic and medical device development experience to find creative solutions and implementation strategies that transform health care delivery systems. She leads efforts to integrate care by linking physical and behavioral health with community resources. She develops, implements, and evaluates accountable care strategies. And, she collaborates with local stakeholders to build inclusive, cross-sector stakeholder coalitions.
Ashlie supports state and local partners undertaking complex systems change, including data infrastructure design. She manages cross-functional teams to support and evaluate delivery system and payment reform initiatives. And she oversaw the Colorado Regional Health Connector Program within a multi-organizational collaboration.
Before moving to Colorado, Ashlie oversaw the implementation of the Massachusetts State Innovation Model at the Massachusetts Executive Office of Health and Human Services. The effort included Medicaid payment reform with multi-payer alignment, behavioral health integration in primary care practices, and electronic clinical-community linkages to support population health. Ashlie also led cross-agency strategic planning efforts for the Massachusetts Health Information Highway, the state's health information exchange. Prior to entering public service, Ashlie worked as a mechanical engineer in both the nuclear power and medical device industries.
Ashlie holds two degrees in mechanical engineering: a master's from the Georgia Institute of Technology and a bachelor's from the Massachusetts Institute of Technology.
Her favorite activities include snowboarding, hiking, and travel.
Sample Projects:
Skills: Strategic planning, program implementation, facilitation and convening, data and information governance, problem solving
Focus Areas:
Health Information Technology
Health Care Delivery System and Payment Reform
Social Determinants of Health
Complex systems change
Multisector collaboration
I do this work because… health care in America is a wicked problem that needs solving. It is one of the most important problems this nation faces and individual states, including Colorado, are leading the way. I love working with our partners to improve health for all, especially those who are struggling the most in our current system.