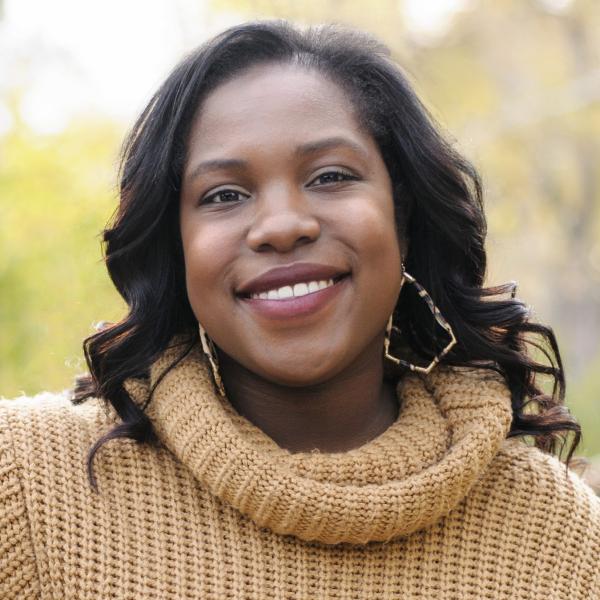 Edirin Okoloko worked as a Program Manager at the Colorado Health Institute in from 2019 to 2021 . Edirin managed programs and projects for government, nonprofit, health systems, and other CHI partners.
Before joining CHI, Edirin was a health policy analyst at DaVita, serving as the subject-matter expert on the Affordable Care Act as well as the patient education/advocacy lead for remote field teams. After joining DaVita's integrated care department in 2017, she managed operational and reporting strategy for one of the Center for Medicare & Medicaid Innovation's managed care demonstrations and supported various targeted intervention projects aimed at addressing complex comorbid conditions in kidney disease patients.
Edirin attended Yale University, earning her bachelor's degree in history of medicine, science, and public health and her master's degree in public health with a concentration in health policy and global health from the Yale School of Public Health. She led research projects on sexual and women's health in marginalized communities in New Haven, Conn., and Cape Town, South Africa. Edirin also worked for notable health policy and global health organizations such as Médecins Sans Frontières and HealthHIV.
Outside of CHI, Edirin teaches barre fitness, escapes to the mountains whenever possible, and eagerly samples new restaurants around town with friends.
Sample Projects:
Program Manager for the Access to Specialty Care Engagement Network evaluation
Program Manager for the Health Information Governance and Care Coordination Portfolio
Program Manager for the Core Portfolio Project Team
Skills: Project management, synthesis of diverse multistakeholder feedback, quantitative and qualitative research and analysis, and convening and facilitation
Focus Areas:
Health equity
Health outcomes of marginalized populations
Social determinants of health
Health information governance
Access to care
I Do This Work Because… Growing up with a father who emigrated from Nigeria and a mother who grew up in Mississippi during the civil rights era, I have always been acutely aware of the importance of addressing issues of disparity and inequity. Highlighting and identifying solutions for equity issues within health is critical to serve and support communities that are typically underserved.
Contact: okolokoe@coloradohealthinstitute.org