Covering Colorado's Kids
February 11, 2020
Health Coverage and the Uninsured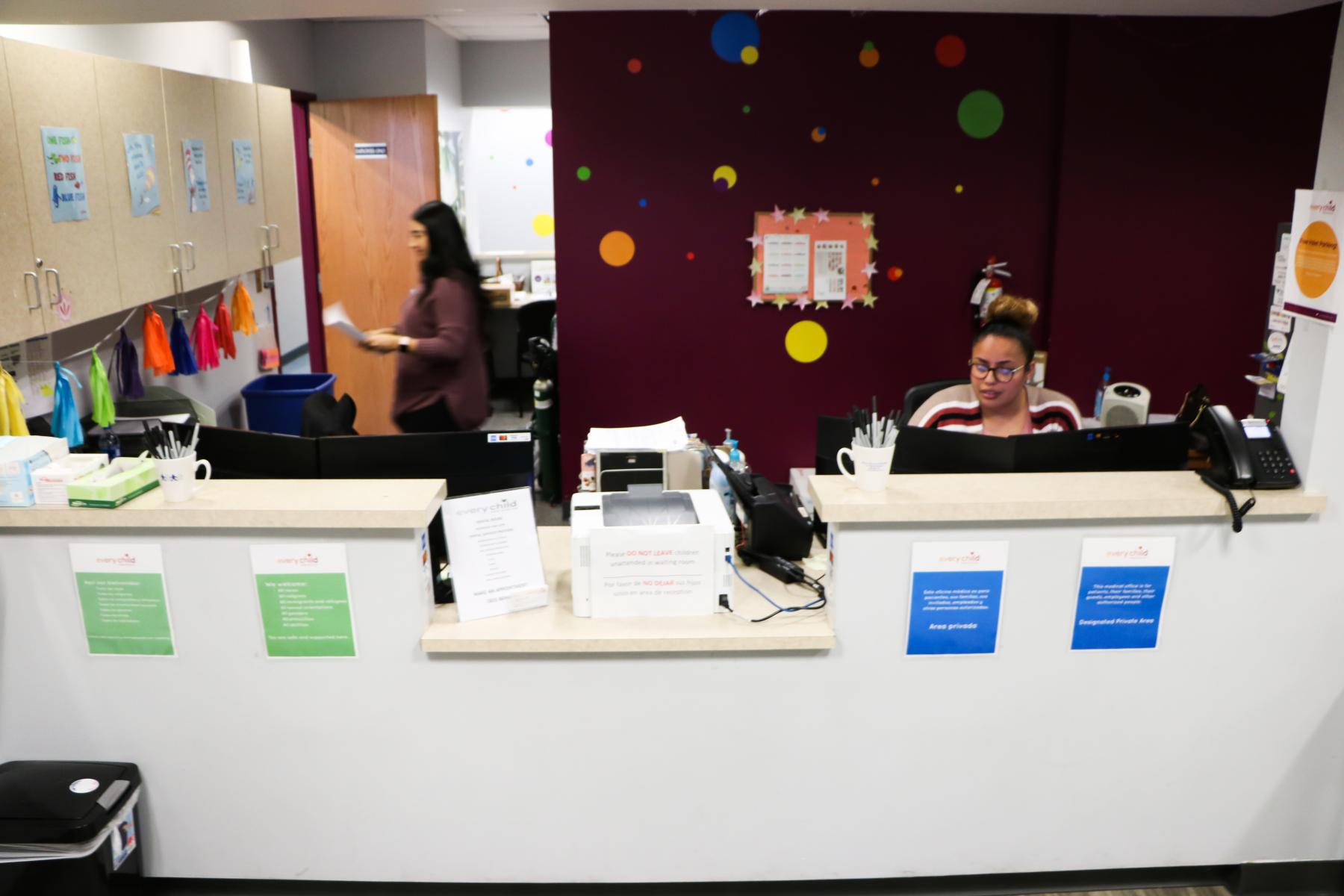 Anahi Sebastian started noticing a change in 2017: Fewer patients at Every Child Pediatrics' Denver clinic, where she was lead medical receptionist, were enrolled in Medicaid and more were uninsured. "All of a sudden, our self-pay increased," she said.
Anahi's observations line up with a trend emerging across Every Child Pediatrics' other clinics and in health care clinics around the state: In 2019, more children are uninsured.
Colorado has had a historically low uninsured rate for residents between the ages of 0 and 18 in recent years. In 2015, just 2.5 percent of the state's children were uninsured, compared with 6.7 percent of all Coloradans.
That rate increased between 2015 and 2019, however: In 2019, the CHAS found that 4.3 percent of children are now uninsured. That represents about 58,000 kids. At the same time, enrollment in Medicaid has decreased.
The change was driven by an increase in the uninsured rate among children who are Hispanic or Latinx. While there was no significant increase in the uninsured rate for white children (about 3 percent were uninsured in 2019), the share of children who are Hispanic or Latinx who were uninsured reached nearly 8 percent in 2019, up from 3.1 percent in 2015.
A 2019 report from the Colorado Center on Law and Policy found that a drop in Medicaid enrollment between 2017 and 2019 corresponded with several state and national trends. Federal and state policy changes to Medicaid enrollment processes have increased paperwork and administrative burdens for government agencies and for everyday Coloradans.
Clinics and agencies are also reporting that people are steering clear of public programs such as Medicaid because they are concerned about consequences for themselves or others in their households who are immigrants to the U.S. Those reports began around the time Donald Trump became President and began introducing a policy agenda around immigration that included reducing the admission of refugees, tying use of public programs like Medicaid to residency and green card applications, and increasing arrests of undocumented immigrants.
Statewide Changes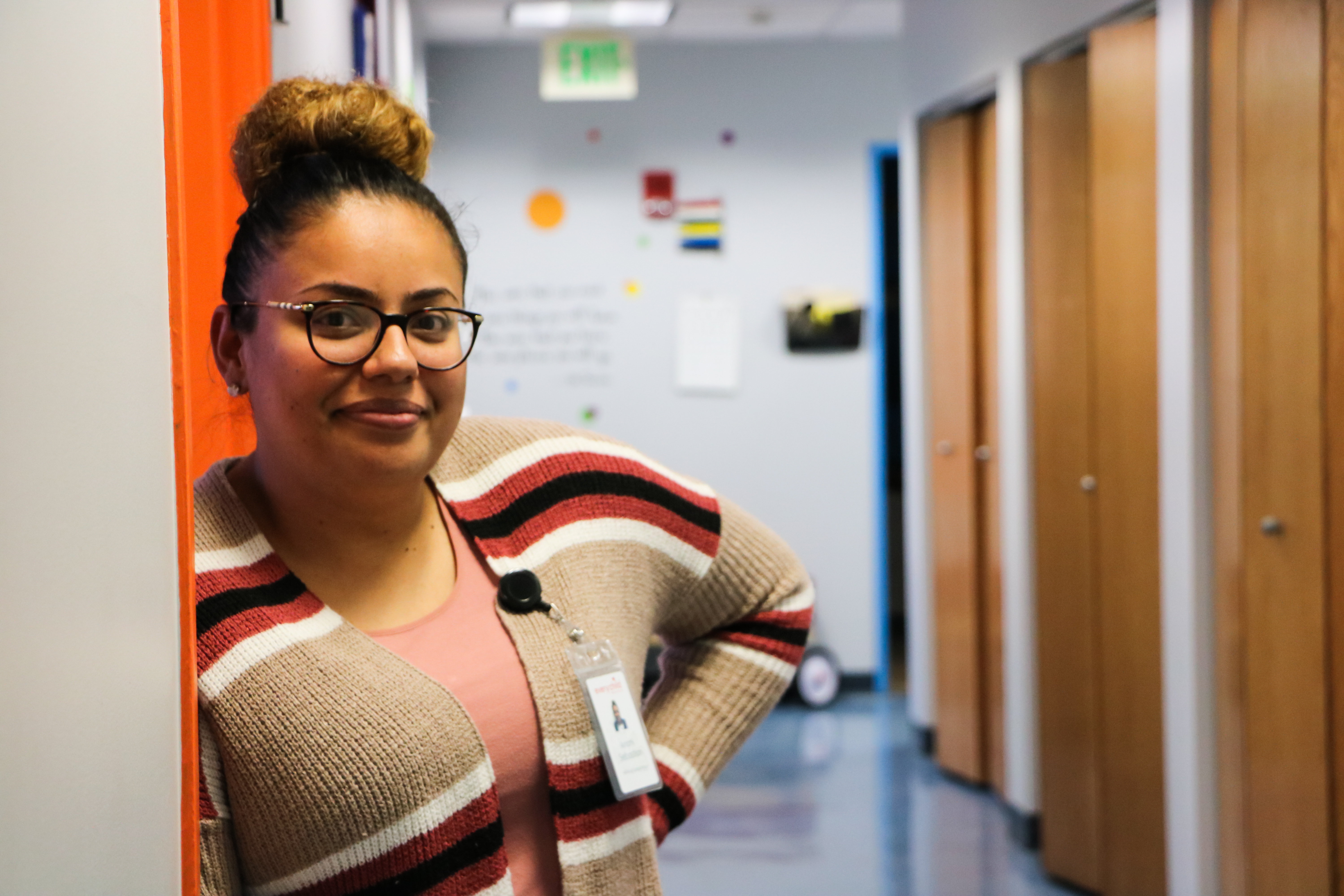 At Every Child Pediatrics, the percentage of uninsured patients increased from 5 percent to 9 percent between 2017 and 2018. Every Child Pediatrics is the state's largest pediatric practice, serving nearly 25,000 patients each year. Approximately 50 percent have a preferred primary language other than English. Every Child has 16 clinics around the state, including four large clinics in the Denver area and several partnerships with school districts.
Other clinics are reporting similar trends. At Mountain Family Health Centers, a community health center serving 21,000 patients in western Colorado, there has been an 11 percent drop in patients with Medicaid and a 9 percent increase in patients who are uninsured.
Ross Brooks, the CEO of Mountain Family Health Centers, said that drop also began around 2017. He said that Mountain Family has seen families churning in and out of Medicaid as their incomes increase just enough to be ineligible for the program for periods of time.
But he said that immigration politics have been the biggest driver of the increase in uninsured kids: "The sense was an anti-immigrant sentiment and driving fear in the immigrant population. How it's played out is mom and dad not wanting to enroll their kids in Medicaid or CHP+," even when the children are U.S. citizens and eligible for those programs.
"The fear hasn't gone away," he said. "It's gotten worse."
Real Consequences
The increase in the uninsured rate has consequences for the finances of health care clinics like Mountain Family Health Centers and Every Child Pediatrics, which offer subsidized or free primary care to people without insurance.
It also has consequences for children's health. Leah Ramsey, a pediatrician at Every Child Pediatrics, said that the increase in the uninsured rate had a real effect on the treatments she was likely to recommend to families. "When they need anything done, like an x-ray, I have to think how much they'll have to pay out of pocket," she said.
Still, both Every Child Pediatrics and Mountain Family Health Centers have taken steps to ensure that people feel welcome and continue to come to the doctor when they need to, including wall signs declaring the clinic a safe space and offering trainings for staff about the rights of patients.  
"We want to create a safe environment," said Anahi, the referral coordinator. "Just because you don't have insurance doesn't mean that we don't treat you the same as a family with insurance."
---
Want more information about health and health policy in Colorado? Subscribe to our newsletter or find CHI on Facebook and Twitter
---
Related research and blogs:
Twitter
Staff at Every Child Pediatrics say that increasing numbers of their young patients are uninsured. The 2019 CHAS confirms their concerns.