Is It Ethical to Get a COVID Booster When Other Countries Lack Vaccines?
November 18, 2021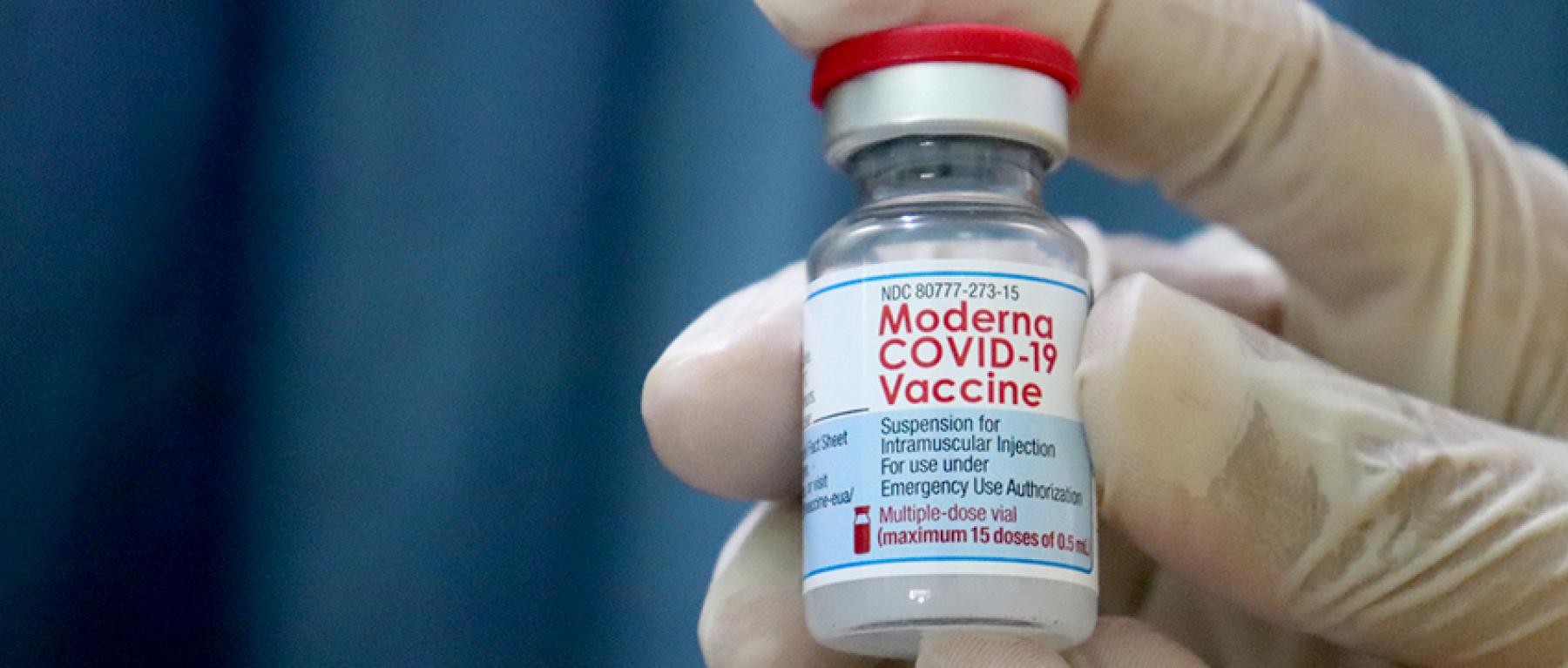 Gov. Jared Polis is recommending COVID-19 booster shots for all Coloradans 18 years and older.
The U.S. Centers for Disease Prevention and Control (CDC)'s current guidelines say that only people with high health risks should get boosters of Pfizer and Moderna vaccines. But Polis issued an executive order last week declaring all Coloradans to be at high risk because of the rapid spread of the virus across the state.
As of November 17, over 700,000 Coloradans had received a booster dose. This number continues to climb as a response to increasing rates of infection. In Colorado, 80% of eligible people have received at least one dose.
However, as of mid-November, just 4.2% of people in low-income countries have received at least one dose of a vaccine. About half (51.1%) of people worldwide have received at least one dose of a COVID-19 vaccine.
These glaring disparities raise a question: Are those who are getting boosters while so many have not had access to even an initial dose doing the right thing?
"Do what you can, with what you've got, where you are."
It's in Americans' self-interest to have a highly vaccinated global population. When the virus spreads unchecked in any country, it can mutate into more dangerous forms, like the Delta variant, which can travel around the world.
The more people that get vaccinated, the faster we can get the pandemic under control.
In August, the World Health Organization director general called on countries to impose a moratorium on boosters until 10% of people in all nations were vaccinated. That goal has not yet been reached.
However, Coloradans cannot increase the global supply of vaccines by sending their booster doses abroad. The supply chains don't exist, and many countries currently lack the technology to safely store and deliver vaccines.
And hospitals in Colorado are at capacity – a complex problem tied to workforce shortages, but also to high rates of illness among Coloradans without vaccines. Vaccinations today won't get us out of this current hospital crunch, but they can protect against future surges.
So how can Coloradans do the right thing? A saying made famous by Theodore Roosevelt comes to mind: "Do what you can, with what you've got, where you are."
What can be done now is getting people vaccinated and boosted, being good stewards of resources, and pressuring political leaders for more support for global vaccine efforts.
For health systems, public health agencies, and health providers:
Get more people vaccinated. Focus outreach and communications around vaccinating people who have not yet received vaccines at all. Ensuring as many people as possible get vaccinated — including children — will reduce the spread of the virus and, in the longer term, reduce hospitalizations.
Be good stewards of our resources.

A reported 15 million dosages of vaccines have been wasted

in the United States alone since March 2021, with thousands gone to waste in Colorado. Fifteen million doses would cover roughly the population of Somalia — a country that has seen only 2.3% of its

population

receive one dose. Colorado can set an example in resource stewardship by ensuring that the doses of vaccines we do have don't go to waste through thoughtful management of vaccine resources we have. "We should be on the edge of vaccine availability," said Dr. Matthew Wynia, director of the Center for Bioethics and Humanities at the University of Colorado Anschutz.
For individuals:
Get a booster. While the magnitude of boosters' efficacy is still being researched, there is no apparent downside: Boosters increase the immune response and protect from infection. A recent comprehensive study from

Lancet

shows that people who had received a third vaccine dose had reduced severe COVID-19-related outcomes compared to individuals who have received two vaccine doses at least five months ago. In fact, Pfizer asked the Food and Drug Administration to authorize its booster for all Americans 18 and older and this is likely to happen

soon

.

Put pressure on elected officials to support global vaccine delivery and temporary waivers on patents. India and South Africa (both hit hard by the pandemic) have called on wealthy nations like the U.S. and United Kingdom to temporarily

waive vaccine patents

and copyrights. Both the U.S. and U.K. blocked this measure, which was proposed at the World Trade Organization, and companies like Moderna have publicly stated they would not share their recipe. While a person in Colorado cannot send their individual dose overseas, they can put pressure on their elected officials to push for better global vaccine distribution and vaccine patent sharing. This week, Pfizer did allow generic versions of its

COVID pill

to be used in 95 countries, after pressure to do so from many countries.
This is a global pandemic with local risk. To make a difference, everyone must take steps within their sphere of influence to reduce the spread and protect people in their communities.
Coloradans can put pressure on policymakers to take global action to deliver vaccines, make them more accessible, and provide delivery infrastructure for low-income nations.
Those who make policies and who work in health systems must also take steps to ensure people have access to tools like vaccines and boosters that can keep them healthy.
But it is also useful to think about what you as an individual can do to make a difference. If you are eligible and if it is safe for you to do so, getting a booster shot is a step toward being more protected from infection. That can improve your chances of staying healthy – and help support our health system and reduce the spread of COVID-19 in Colorado and worldwide.
---
Related Blogs and Research
---