Women in the Workplace: An Essential Piece of the COVID-19 Recovery Puzzle
June 21, 2021
Social Determinants of Health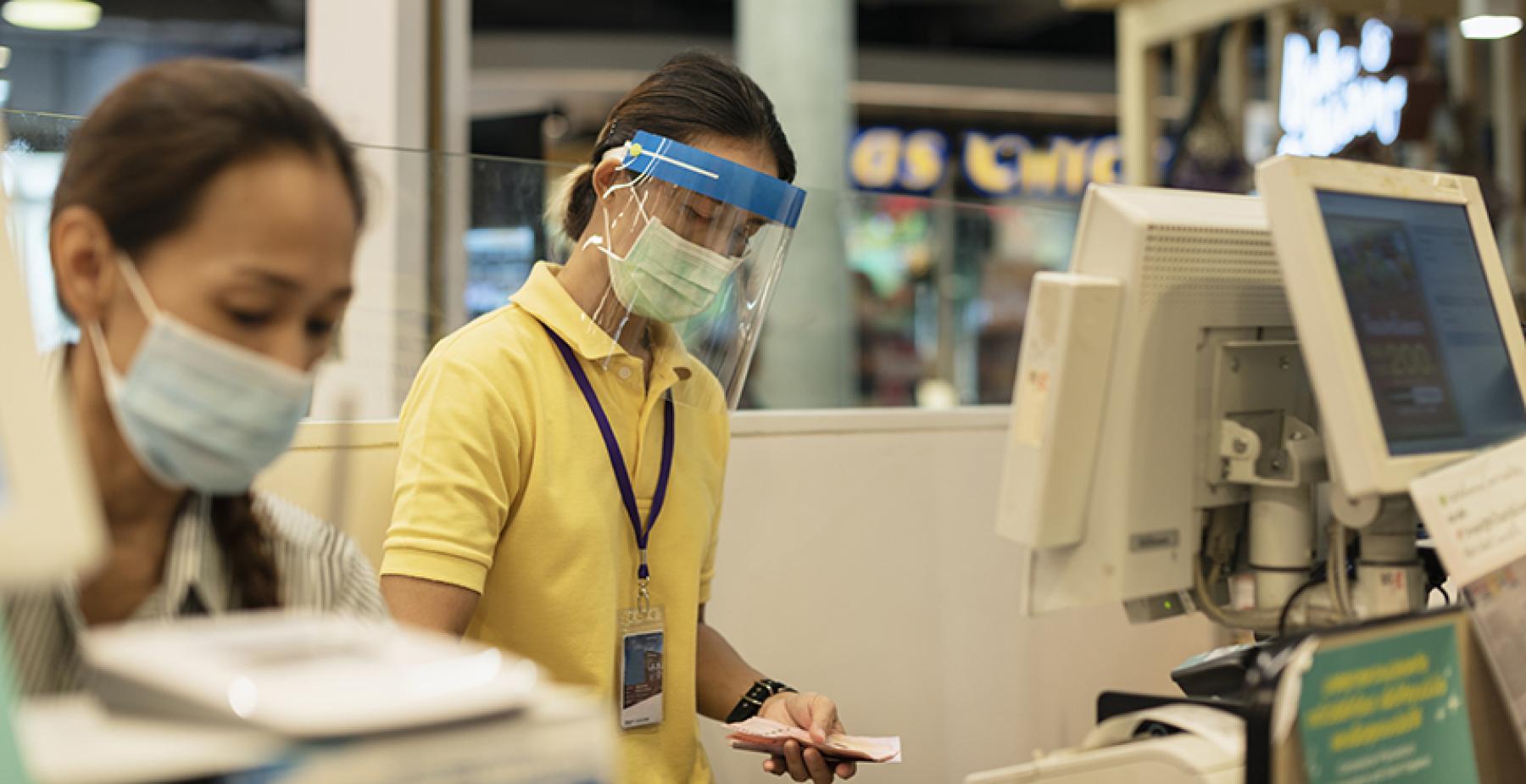 People have been puzzling over why jobs in the U.S. haven't recovered as quickly as expected from the COVID-19 pandemic.
One theory is the debunked notion that unemployment benefits are disincentivizing people from getting jobs. A more plausible explanation is the lopsided impact of the pandemic on women in the workforce. Four times as many women left the labor force in September 2020 compared to men. And barriers are preventing them from returning.
The disparities are even more apparent for women of color and those who are mothers. As of April, almost 55,000 more women would be in Colorado's labor force if the pandemic had not happened, according to the Common Sense Institute, a Colorado research organization that promotes free enterprise and economic vitality.
Women are key drivers of the economy as workers, consumers, and contributors to households and communities. Any sizable number of women not in the labor force widens gaps in future opportunities and wages and also leaves a significant amount of economic opportunity on the table. To improve gender parity in the workforce, businesses and policymakers must step up to address the forces that drove women away.
What Forced Women Out of the Workplace
In Colorado, 61% of essential workers are women. Some of these jobs, such as those in health care and education, brought increased stress and personal risk of contracting COVID-19, which put many women in an untenable situation when considering their own health and that of others they care for, such as older adult parents. Other industries with high concentrations of women workers, including restaurant, retail, government, and hospitality, suffered significant job losses and furloughs.
Before the pandemic, many women were already facing lower wages in these primarily women-dominated, essential jobs. This problem is compounded by long-existing pay gaps between men and women.
When child care centers closed and schools shifted to remote learning, many mothers were placed at a further disadvantage. Pre-pandemic, research showed that women do significantly more housework and child care than men. But these demands increased drastically during the pandemic. McKinsey & Company's Women in the Workplace 2020 report shows that mothers who are a part of a dual-career, heterosexual couple were 1.5 times more likely than fathers to spend an additional three or more hours per day on household responsibilities during the pandemic. This created unfeasible working conditions for women. As a result, many had to leave the workplace in order to fill caregiving needs for children and older adults. Stereotypical gender roles, inflexible work environments, and wage gaps creating economically logical decisions are among some of the complex factors at play.
Unpartnered mothers in particular saw the biggest decrease in employment compared to partnered mothers and partnered — and unpartnered — fathers. For Black and Hispanic unpartnered mothers, the decrease in employment was nearly double that of their white counterparts. Even if women didn't leave the workforce entirely, they were more likely to reduce their hours and shift to part-time work compared to men.
Addressing Gender Parity
COVID-19 has laid bare several systemic issues for women. Policymakers have a critical role in addressing these disparities to ensure gender parity in the labor force. But employers should also take the reins to ensure essential workers — particularly women who have been disproportionately affected — are treated as such.
Investing in Child Care
Colorado has the eighth most expensive infant care out of 50 states and the District of Columbia. Infant care for one child takes over 20% of income for families earning the median wage. It's even further out of reach for a minimum-wage worker who would need to work full-time for eight months to pay for one infant.
Investments into high-quality, affordable child care, including early education programs, allow more mothers to re-enter the workforce. Meaningful child care reform, such as ensuring a family's child care expense is no greater than 7% of their income (the U.S. Department of Health and Human Services' affordability standard for child care) would expand Colorado's economy by 0.9%, according to the Economic Policy Institute, a think tank that focuses on low- and middle-income Americans. That's $3.1 billion of economic growth that Colorado is leaving on the table.
Employers also play a role in addressing this need. A 2019 employee benefits survey found that only 4% of organizations offer a subsidized child care benefit. Another 4% offer non-subsidized care through company-affiliated, on-site child care. Workplace policies such as flexible schedules and extended leave can help meet the need.  
Closing the Pay — and Opportunity — Gap
Ensuring fair and equal pay between men and women can keep more women in the workplace. Policies such as Colorado's Equal Pay for Equal Work Act, which went into effect this year, help increase pay transparency and opportunities for professional growth.
Other solutions to address the wage gap include raising the minimum wage, because women are more likely to work in low-wage sectors. The left-leaning Bell Policy Center estimated that increasing the minimum wage to $12.60 in Aurora would disproportionately benefit women and people of color.
Closing the pay gap also requires investment into sectors that are deemed essential but are consistently under resourced, such as education. The Colorado Education Association reported that nearly 40% of educators were considering leaving their profession after the 2020-21 school year due to underfunding and lack of resources.  
But closing the pay gap goes beyond salary.
Colorado voters approved Proposition 118 last year to create a paid family and medical leave program, and this will help more people take an extended period of leave rather than be forced to quit their job. And again, employers that reassess workplace norms, regardless of legislation, open the door for greater professional growth for women and those with caregiver responsibilities.
Promote Return-to-Work and Re-Skilling Programs
Gaps in resumes are like workplace scarlet letters. Employers must be able to look past this given the toll the pandemic has taken on the labor force. Several external factors can lead to taking time off. Programs such as returnships — like an internship for returning workers — can help to create level playing fields for those who had to exit the labor force. And other efforts to help re-skill workers can be used to help people make mid-career shifts, like those caused by accelerated automation trends.
Removing barriers to workplace recovery for women and addressing gender parity has substantial economic and societal benefits. Taking no action forfeits inclusive economic growth, negatively affects the lives of women now and of future generations, and reverses the generations of progress that have been made for women.
---
Related Blogs and Research
---
CHI's work on rapid analysis of current policy challenges is made possible by The Denver Foundation.