Press Release
FOR IMMEDIATE RELEASE
Today the Colorado Health Institute launched a body of work we call Acclimate Colorado. Our goal is to drive policy changes that will help Colorado communities become more resilient to climate change, and to improve health equity for the people most profoundly, and unfairly, affected.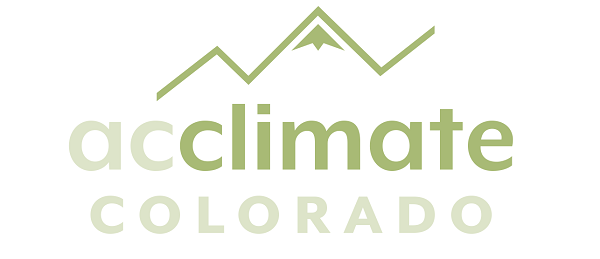 In the coming months, we will provide a framework for local leaders to assess their communities' health risks from climate change, and we will examine the mental health dimensions for Coloradans living in a warming world. Most importantly, we will put forward a policy agenda for adaptation with steps that local governments and the state should take to protect people from climate change. This agenda will provide a much-needed roadmap to adopting the policies Colorado will need to keep people safe and healthy in the face of global warming.
"Adaptation is an immediate and ongoing challenge. But connecting health to climate change is necessary work that is often overlooked in discussions about climate change policy," said Jeff Bontrager, CHI's Director of Research and Evaluation. "Acclimate Colorado aims to change that."
Adaptation work has another benefit: It combats despair. Perhaps the biggest challenge of climate change is that it requires coordinated international action to mitigate greenhouse gas pollution. The actions of entire countries can prove insufficient to cut greenhouse pollution — much less states, cities, neighborhoods, and families. Adaptation, though, can create immediate and noticeable changes. We can help people who are unhoused stay cooler. We can protect homes from fire. We can save lives.
Adapting to a warming world does not mean surrendering to climate change. The work to reverse greenhouse gas pollution is more important than ever. Indeed, it is the only long-term answer to preserving the environment and humans' place in it. It's the defining challenge of this century.
Read a blog about Acclimate Colorado or learn more about CHI's climate and health work.
---
About the Colorado Health Institute
The Colorado Health Institute is a nonprofit and independent health policy research organization. CHI believes that good health policy leads to a healthier Colorado. Every day we bring research, insight, and expertise to leaders across the state, because informed decisions lead to better health for all.
---
Contact for the Colorado Health Institute
Joe Hanel, communications director, hanelj@coloradohealthinstitute.org or 720.382.7093