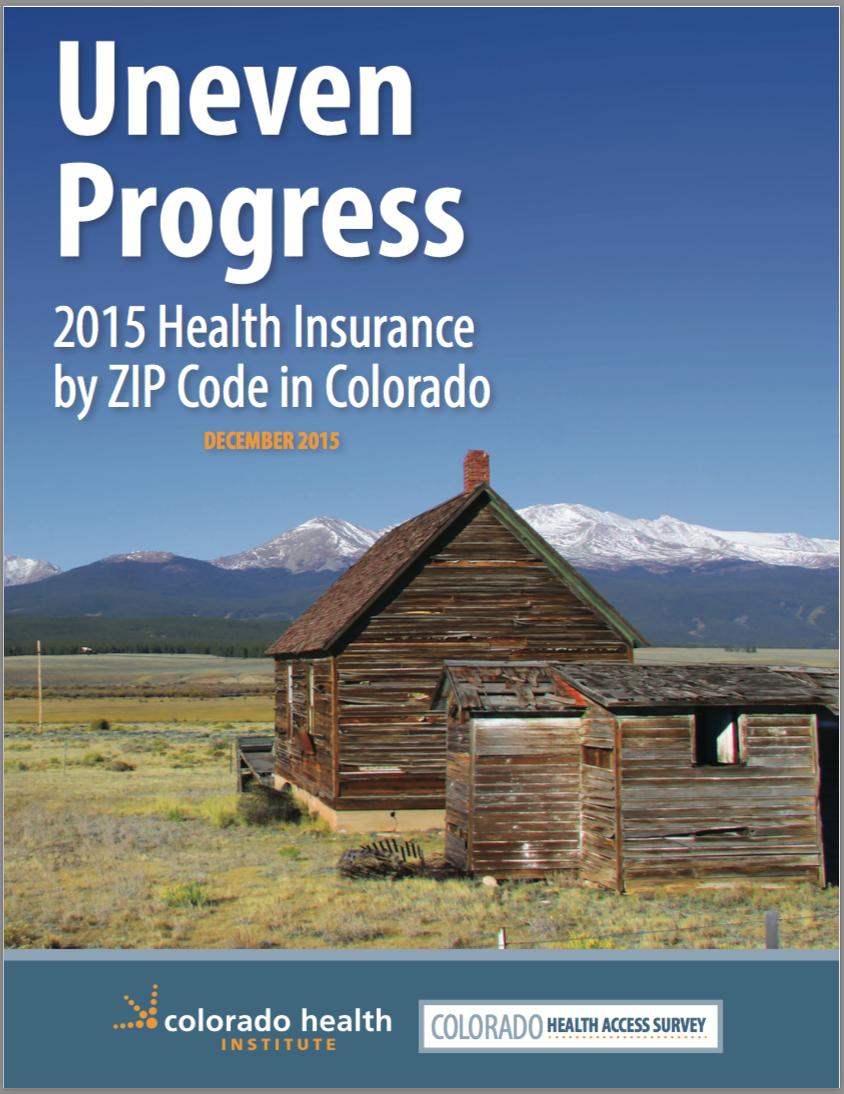 Neighborhoods and communities with high probabilities of being uninsured tend to be scattered across the state more than they were just two years ago, before provisions of the Affordable Care Act (ACA) went into effect.
These hyperlocal data reinforce the historic improvement in insurance coverage across Colorado. The statewide uninsured rate for Coloradans under the age of 65 fell to 7.6 percent in 2015 from 16.0 percent in 2013, according to the Colorado Health Access Survey (CHAS).
Drilling down by ZIP code finds that 443 ZIP codes showed a decline in the probability of being uninsured between 2013 and 2015. Only 15 ZIP codes have a higher probability than two years ago. On average, the probability of uninsurance in the state's ZIP codes dropped by a bit more than half.