Deanna Geldens
Marketing and Digital Communications Manager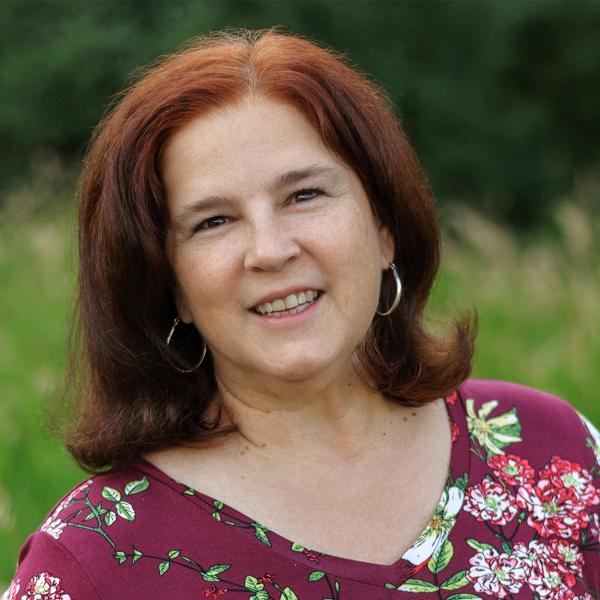 Deanna Geldens shares the Colorado Health Institute's story through social media channels, email newsletters, the website, and more. She leads communications for CHI's Acclimate Colorado portfolio and works to ensure that our proposals and other written products are consistent, compelling, and accurate. She also serves on the Inclusion, Diversity, and Equity Alliance (IDEA), an internal group that works to advance our team's collective understanding of diversity, equity, inclusion, and belonging.
Deanna joined the communications team in June 2021 after four months of freelance work with CHI and six years of running her own marketing communications consultancy. As a consultant she managed social marketing contests and campaigns, produced annual reports and other marketing collateral, and supported sales efforts. She provided business analysis based on clients' needs and wrote content for marketing proposals, websites, newsletters, and a monthly technical journal.
Deanna previously held positions in higher education and health care nonprofits. As Director of Marketing, Communications, and Alumni Relations for the University of Colorado (CU) College of Nursing, Deanna managed the college's rebranding efforts, directed its marketing strategy, developed a social media presence, and managed the production of its alumni magazine. Before moving to the College of Nursing, Deanna worked in University Communications as the Associate Director of Marketing and Creative Services and as a Communications Consultant, offering advice and assistance to various schools and departments on the Denver and Anschutz Medical Campuses. Leading up to her work at CU, she worked as a managing editor for the Association of Surgical Technologists and the University of Denver.
Deanna is president of the Colorado chapter of the International Association of Business Communicators and has served in progressive positions on the board.
She grew up in Kansas City, feeding her soul with jazz and barbecue. She moved to Colorado in the 1990s to complete a master's degree in communications from the University of Denver. She holds a bachelor's degree in business administration from William Jewell College in Liberty, Missouri.
Outside of CHI, Deanna enjoys taking weekend trips to towns across Colorado, hiking and camping, tending her hydroponic vegetable garden, and loving on her rescue dogs.
Sample Projects
Skills
Strategic marketing communications and analysis
Digital and integrated brand messaging
Social media marketing and SEO
Editorial management
Writing and storytelling
Focus Areas
Marketing and brand messaging
Strategic communications