The Colorado Health Institute team experienced somewhat of a baby boom in 2020. In just four months, four little ones joined our team. (Things haven't slowed down since — the babies kept coming in 2021, 2022, and 2023.)
Image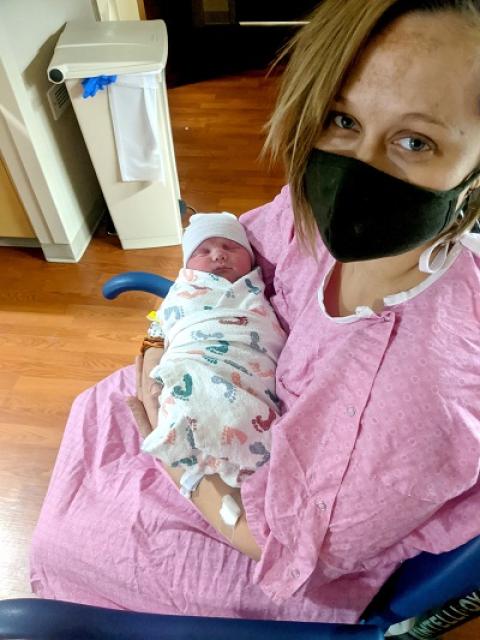 Any new parent will tell you that little bundles of joy come with big challenges. And it's true that COVID-19 brought new ones — laboring with a mask, ultrasounds that your partner can't join. But other things, such as the isolation some people experience during this time, weren't COVID-19 inventions. While rates of poor mental health grew for most Coloradans during the pandemic, anxiety and depression among new mothers barely budged. Both before and during the pandemic more than one in 10 new birthing parents suffered postpartum depression, while about three in 10 experienced postpartum anxiety.
My son was born in November 2020. The first time my parents laid eyes on him was masked and through a door. It broke my heart, and also I just wanted someone to help. Someone to hold him so I could shower. Someone to help us wash the diapers or show me how to burp a baby.
I share this experience with thousands of people who had children during the pandemic. So why didn't rates of perinatal mood disorders skyrocket when the world shut down?