RAE Profile: Colorado Access –
Regions 3 and 5
An interview with Gretchen McGinnis, Senior Vice President of Health Care Systems.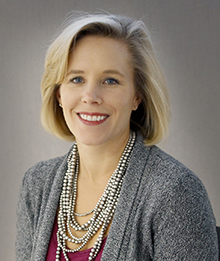 About the RAE: Colorado Access is a nonprofit health plan founded in 1994. The company served as the RCCO for Regions Two, Three and Five since 2011 and the BHO for Denver since 2004 and for the northeast corner of the state since 2014. Colorado Access was originally founded by Children's Hospital Colorado; the Colorado Community Managed Care Network, a Front Range network of federally qualified health centers; and University Health Systems Inc. Although these organizations do not have an ownership stake in Colorado Access, they remain important stakeholders and are represented on its board. Colorado Access is unique among RAEs in that it holds its own HMO license and does not have a national insurer or managed care company as a contractor or part owner.   
More about Colorado Access's local programs: The Aspire program helps newly enrolled Health First Colorado members understand their Medicaid benefits and key opportunities available to them. New members are linked with care coordinators who answer questions about Medicaid benefits, connect them with a primary care medical home and dental provider, promote annual wellness and dental exams, and coach them on improving their own mental wellness. 
The Vulnerable Populations program focuses on members who have been recently released from prison and on refugee families. It often supports a collaborative approach with community and clinical entities that specialize in serving these populations, and services are frequently delivered in a community setting. 
CHI spoke with Gretchen McGinnis, Senior Vice President of Health Care Systems. 
CHI: How do you explain what a RAE is and what it does?
Gretchen: As the RAE, our job is to be a sort of a one-stop shop. We're here to help you understand what kind of care you need and help you get that care in the most efficient and high-quality way.
So, how do we as an organization that's responsible for the care for Health First Colorado members in this particular geographic region take that 30,000-foot-view and say, "What are the Health First Colorado members in Denver and the east metro area struggling with?" We know we have really high suicide rates. We have really high substance abuse rates. What can we be doing to help the whole system address those things? How can we make sure each individual patient gets what they need…? Then, how do we look at what can we add and coordinate and develop in the area so that the health of the entire population improves? 
CHI: What's unique about your region? 
Gretchen: Region Five is the City and County of Denver… Region Three has both urban and very rural parts. 
But the regional boundary … is invisible, frankly, for people who are living their lives. So, having two contiguous regions allows us to really interact with the health care systems that exist in a less artificial capacity. 
Colorado Access was the only organization that had experience as both a behavioral health organization and a physical health provider. What does that experience bring to the table? 
One is in terms of practical implementation. We have payment models and structures … dedicated to behavioral health coordination. So, there was less for us to build.
We expect to have about 38-40 percent of Health First Colorado membership in our RAE region going forward. We often think of ourselves as the canary in the coal mine when there are challenges with eligibility files, enrollment, or just changes in how health care is being delivered.
CHI: How will you know if these efforts are successful? 
Gretchen: We'll be meeting hopefully all, but at least the majority, of the key performance metrics at the state level — things like wellness visits for all ages, reduced emergency costs. … There are actual dollars tied to these goals.
But in a couple years, one of my goals is to really see the conversations … take on a different tone. What are we trying to achieve as a region, what are our goals?
This interview was edited for clarity and brevity. For more of our conversation with Gretchen, listen to CHI's podcast The Checkup: coloradohealthinstitute.org/podcast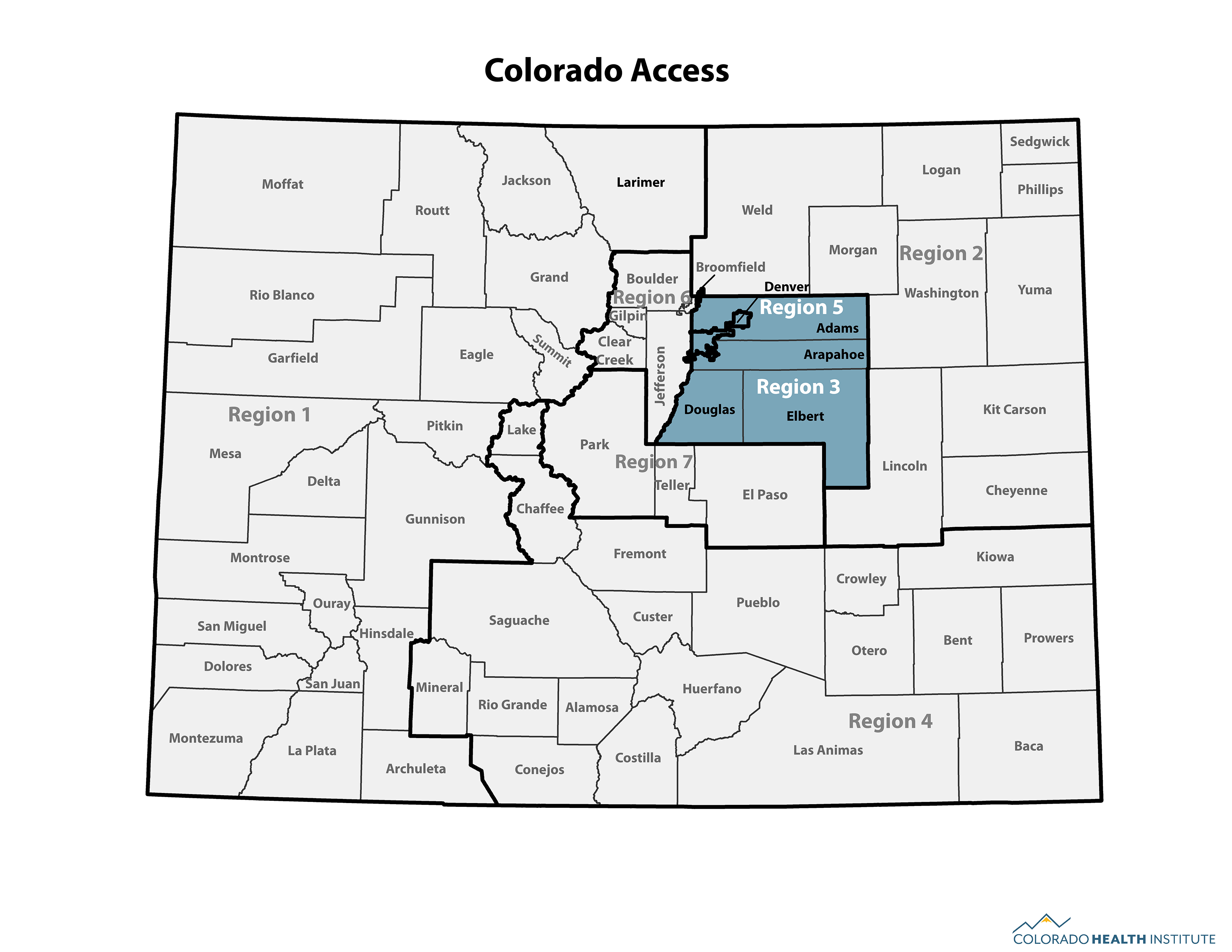 RAE AT A GLANCE
Membership, August 2018: 
Region 3: 269,169
Region 5: 217,116
Previous ACC affiliation: RCCO (Regions Two, Three, and Five) and BHO
REGIONS AT A GLANCE
Total population: 2,181,714*
Percentage of the population:
• On Medicaid: 19.5%**
• Income at or below poverty line: 13.2%**
• White: 59.8%*
• Hispanic: 27.2%*
• American Indian: 0.9%*
• Asian: 5.0%*
• African American: 7.2%*
Source: Colorado Demography Office*; 2017 CHAS**
---