RAEs Profile: Department of Health Care Policy and Financing
An interview with Laurel Karabatsos, deputy Medicaid director.
CHI's Jeff Bontrager sat down with Laurel Karabatsos, Deputy Medicaid Director at HCPF, for a conversation about Phase Two of the ACC and the RAEs. Here are a few excerpts from that conversation.
Jeff: Could you talk a little bit about how RAEs fit into the overall vision of the Accountable Care Collaborative and Colorado's Medicaid Program?
Laurel:  Seven or eight years ago, when we embarked on this project … we felt there were many areas that needed solutions because of the rising cost of health care and the fragmentation of the system and the complex needs of our members, but we felt that trying to solve all those issues at one time was not a reasonable solution for Colorado. So we intentionally designed a program that would be iterative by starting with a primary care focus and then moving from there.
With Phase Two, we are moving on and building on that initial vision and now really integrating behavioral health into the structure of our program. That is the key role that the RAEs will have — that they will be one accountable entity responsible for both physical and behavioral health in our program.
Jeff: What were some of the lessons learned from Phase One of the Accountable Care Collaborative? 
Laurel: We found that encouraging members to have a focal point of care … has been successful. They have received more preventive services, and we've had indications that outcomes are improving.
There are many other lessons I think we've learned from that we're building on, such as tying payment to value and incentivizing performance. We're continuing to build on the regional aspect of our program and to try to formalize the lessons that are learned out in the field and local communities. We've learned lessons about the importance of care transitions for our members and tried to build more requirements into our contracts with the RAEs related to that. And we've also learned that in some areas there's a greater need for transparency and accountability in the program. 
Jeff: Is there an example or two of changes that were made around those two areas that you'd point to?
Laurel: We've increased our emphasis on value-based payment. We've also given more authority and flexibility to the regional organizations themselves to make … payments to providers so that they can actually incentivize activities that result in improved health outcomes and reduce costs.
Another area that we've added more transparency and accountability is in terms of financial reporting.
In the behavioral health program there had been perceived conflicts of interest as providers and managed care organizations work together to deliver care. We've added requirements to increase transparency in terms of providers being accepted into the behavioral health network or the governance structure of the organization.
Jeff: What are some of the biggest challenges? 
Laurel: We learned from Phase One that attribution and communication were challenging, and we're continuing to find these two are the biggest challenges in Phase Two. We're developing strategies to address them such as a … messaging center … and an entire team of staff working on this issue of attribution. 
We've had a very successful behavioral health program over the last 22 years and we're seeking to build upon the success of that, not cause disruption to the system or our safety net providers. We want to make sure that we hear right away if our actions have unintended consequences so that we can correct quickly. 
Check out The Checkup, CHI's podcast, for more of Jeff's conversation with Laurel.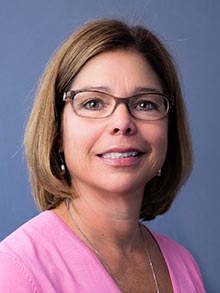 ---