RAE Profile: Health Colorado –
Region 4
An interview with Alonzo Payne, Chief Executive Officer.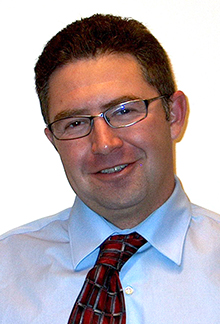 About the RAE: Health Colorado, Inc. is a new organization headquartered in Pueblo. It replaces the RCCO, Integrated Community Health Partners (ICHP), and the BHO, Colorado Health Partnership. Six of the nine organizations that comprised ICHP founded Health Colorado, and each have an equal stake in the RAE's ownership. Four of the six organizations are community mental health centers: Health Solutions, San Luis Valley Behavioral Health Group, Solvista Health and Southeast Health Group. The other two owners are Valley-Wide Health Systems, a federally qualified health center operating throughout southern Colorado, and Beacon Health Options, Inc., a national managed behavioral health care company. Similar to the arrangement in Region Two, Beacon will provide all administrative services for Health Colorado as a subcontractor. Examples of these services include financial management, information technology support and the development of the RAE's health care provider network. The primary difference between Beacon's roles in Regions Two and Four is that the company has an ownership stake in Health Colorado. 
More about Health Colorado's local programs: Health Colorado operates mobile clinics to reach Medicaid members in remote areas. It's also using a digital therapy program to increase access to behavioral health care. 
CHI spoke with Alonzo Payne, Chief Executive Officer:
CHI: How do you describe the role of the RAEs? 
Alonzo: It's really an effort by the state to ensure that our Medicaid population is receiving the appropriate behavioral health, substance abuse treatment, and coordination with primary care providers and specialists that are necessary so we can help reduce the cost curve.
I really see it as an avenue where we can provide that sort of health care for our members. In Region Four, I think it's beyond important just because of the makeup of our communities. They are the poorest counties in the state, so it's very, very relevant.
CHI: People in Medicaid have often cited challenges in getting access to services like behavioral health care. What are you doing in your RAE to ensure they can actually get in to see these providers? 
Alonzo: We've made every effort to go out and contract with all the community mental health centers that serve our area, and we work with some of the individual providers. We're working with some of the hospitals to ensure we have access, if necessary. And I think we're making sure that we develop healthy neighborhoods, and that we have connections with all of the providers whether they be primary care, specialists, or behavioral health. 
CHI: Has it been challenging to create a larger network of providers in your region? 
Alonzo: We still have some issues with access to specialty care because it's just a difficult thing.
CHI: What should people know about Region Four? 
Alonzo: Everybody in the state needs to recognize that it doesn't begin and end on the I-25 corridor. There are areas such as Antonito, such as (the town of) Center that have … a lot of Medicaid members in relation to the population. And it's important that they receive the same level of health care that you would be able to receive in a metro area. 
CHI: Are there some specific approaches you can describe about how you're planning to meet the needs of Health First Colorado members? 
Alonzo: We want to put our members first. We aren't a multistate corporation that is concerned solely about the bottom line; we are locally owned. So, we really try to approach what's in the best interest of the member. 
We are going to have advocacy groups made up of members and providers so we can get some feedback as to what we are doing right, what are we doing wrong. 
This interview was edited for clarity and brevity. For more of our conversation with Alonzo, listen to CHI's podcast The Checkup: coloradohealthinstitute.org/podcast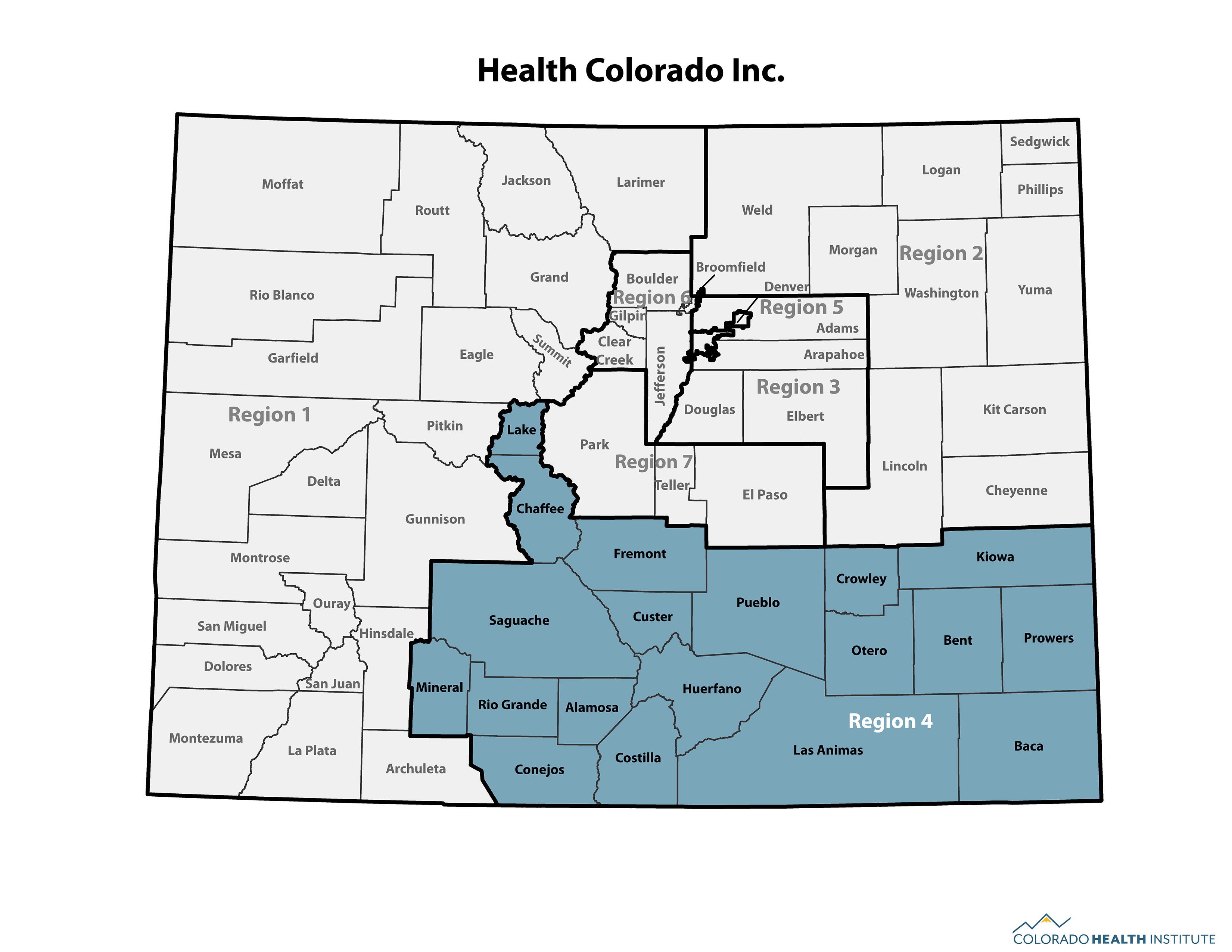 RAE AT A GLANCE
Membership, August 2018: 132,745
Previous ACC affiliation: None
REGION FOUR AT A GLANCE
Total population: 356,594*
Percentage of the population:
• On Medicaid: 31.2%**
• Income at or below poverty line: 21%**
• White: 58.3%*
• Hispanic: 37.7%*
• American Indian: 1.0%*
• Asian: 1.0%*
• African American: 1.9%*
Source: Colorado Demography Office*; 2017 CHAS**
---