RAE Profile: Rocky Mountain Health Plans –
Region One
An interview with Patrick Gordon, Vice President, and Meg Taylor, Program Officer.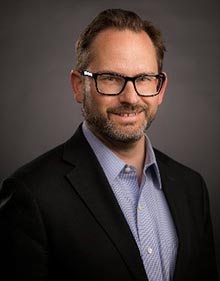 About the RAE: Rocky Mountain Health Plans (RMHP) is a Grand Junction-based health maintenance organization (HMO) that is part of United Health Group, a national insurance company. RMHP serves as the RAE contractor for Region 1One and will perform services in partnership with Reunion Health, a network of 12 federally qualified health centers and community mental health centers pursuant to a Joint Operating Agreement. Providers that comprise Reunion Health share responsibility for community governance, quality improvement, care model design, data sharing and provider recruitment. 
More about RMHP's local programs: RMHP operates the Accountable Health Communities Model, a Centers for Medicare & Medicaid Services program to close the gap between clinical and community services through screening, referral, community navigation and a community advisory structure.  
Rocky Mountain Health Plans also runs an innovative payment reform program called Rocky Mountain Prime. See box at right for more on Rocky Mountain Prime.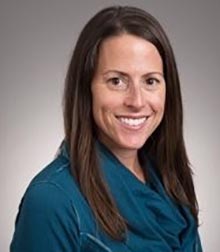 CHI spoke with Patrick Gordon, Vice President, and Meg Taylor, Program Officer, Region One RAE. 
CHI: How will the experiences of Medicaid members in your region change with this new model? 
Meg: One thing is that members will no longer have to figure out who they need to call to get connected to different health services. We have one number they can call … We are really committed to no longer handing them a list of providers to remember when they're in, say, mental health distress and hoping that … they get connected. 
CHI: Are there any populations in your region you're particularly concerned about?
Meg: There is a lot of work we can do, especially with Medicaid expansion, around populations of individuals involved in criminal justice. Oftentimes, members in prison became eligible for Medicaid while they were there, and it's really on us as a RAE to go into these correctional facilities and help our members learn about their Medicaid benefit.
CHI: What do you mean when you talk about "integration"? 
Patrick: We very often get focused on clinical integration. So, how do people access different types of services? How do we bring them closer to where they're most frequently accessing services and reduce the need for referrals? 
For that to really work, however, requires a host of other supports, including financial integration … and data integration, meaning that we're sharing data efficiently. Then there's leadership. You've got to have a process in which multiple voices from multiple sectors are empowered — and not just in an advisory capacity, but in an actual governance capacity. 
The idea of one phone number for people to call … is a simple concept, but it actually entails a lot of work behind the scenes to bring it off.
CHI: Of all the different approaches you're planning to use to meet the health needs of Health First Colorado members, is there anything particularly promising or innovative? 
Patrick:  Within our RAE, we have formal criteria by which we assess the comprehensiveness of each primary care partner in the region — their readiness for additional investment and their need for supportive resources.
But the really innovative stuff is looking well outside the realm of health care itself, like housing.
CHI: If you fast forward three, four years from now, looking back how will you know if this was successful?
Patrick: Right now, there's a tremendous amount of work to integrate behavioral and physical health delivery systems and financing models, to create better transparency, and to move from siloed data and budgets to whole data and budgets. Three to five years from now, if we're successful, those edges [between physical and behavioral health delivery systems] won't seem so sharp.
This interview was edited for clarity and brevity. For more of our conversation with Patrick and Meg, listen to CHI's podcast The Checkup: coloradohealthinstitute.org/podcast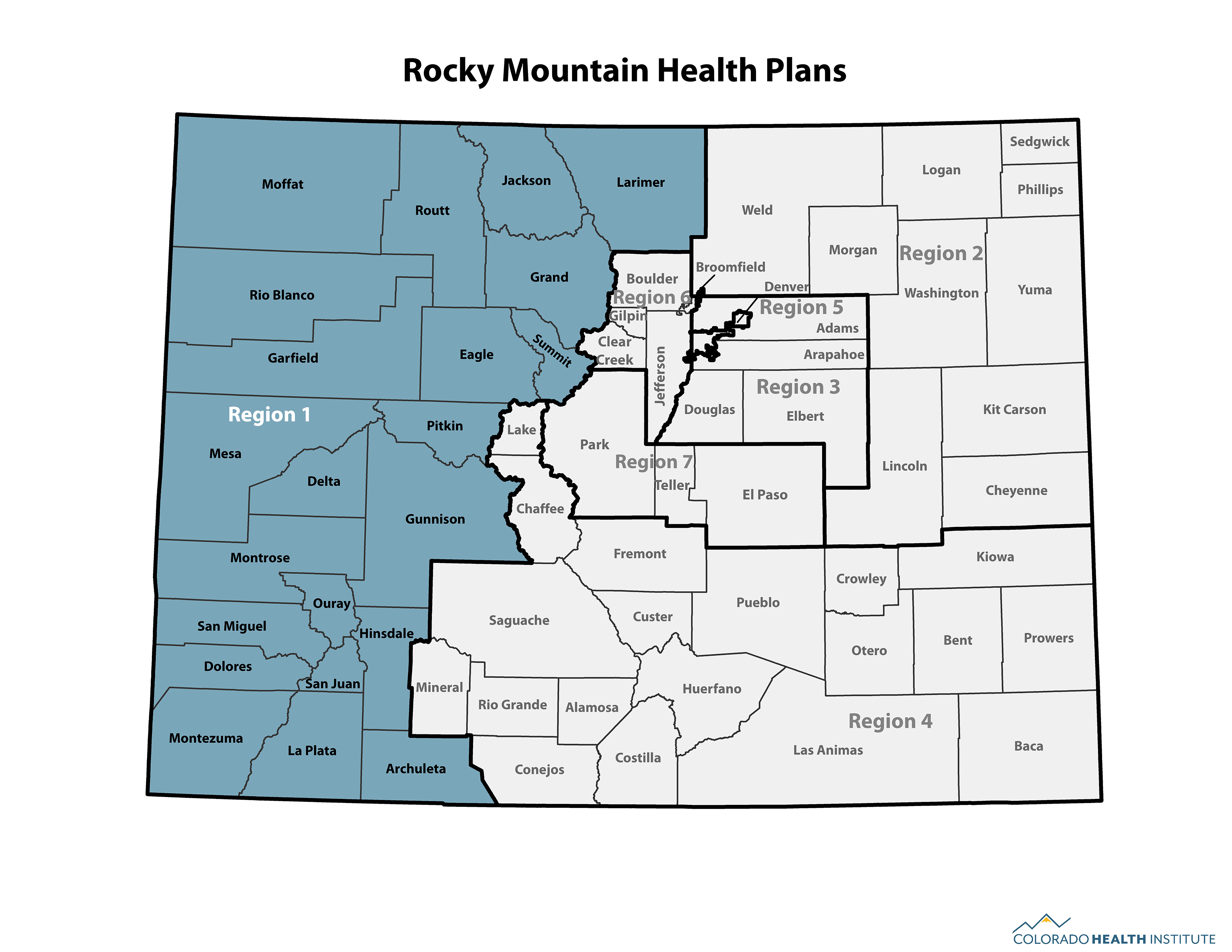 RAE AT A GLANCE
Membership, August 2018: 191,024
Previous ACC affiliation: RCCO, Region One
REGION AT A GLANCE
Total population: 910,852*
Percentage of the population:
• On Medicaid: 19.5%**
• Income at or below poverty line: 13.2%**
• White: 80.9%*
• Hispanic: 15.3%*
• American Indian: 1.3%*
• Asian: 1.7%*
• African American 0.8%*
Source: Colorado Demography Office*; 2017 CHAS**
---
Region Highlight: Rocky Mountain Health Plans (RMHP) Prime 
In 2014, as part of the ACC, Rocky Mountain Health Plans launched a program called RMHP Prime. The areas served by Prime encompass six counties within Rocky Mountain Health Plans' RAE region: Garfield, Gunnison, Mesa, Montrose, Pitkin, and Rio Blanco. The program's roots were in a law passed in 2012 (HB12-1281) that directed HCPF to establish a pilot program for innovative payment reform in the Medicaid program. 
RMHP receives a payment from the state to cover the physical health needs of those enrolled in Prime. RMHP in turn makes capitated payments to primary care providers, who serve as medical homes for their patients. RMHP also is responsible for paying for other services such as hospital and specialty care, though those payments are based on a fee-for-service approach. Prime does not cover behavioral health or substance use disorder services, though RMHP works with mental health centers to enhance the integration of physical and behavioral health services. In 2018, RMHP was selected to be the Regional Accountable Entity (RAE) for Region One, which includes the six Prime counties.  All Prime members are also enrolled in the RAE.  Effective July 1, RMHP pays for behavioral health and substance use disorder services that are covered under HCPF's capitated behavioral health initiative.
The Prime contract provides RMHP with additional flexibility in creating a provider network and developing a shared savings strategy. In order to participate and share in potential savings, providers and community agencies must meet total cost and quality targets established by the state of Colorado.
HCPF and RMHP negotiate a fee to cover all services for its Prime enrollees. The state pays the monthly capitated amounts to RMHP, which then pays participating primary care providers a capitated amount to cover their Prime enrollees. The amount varies by provider, adjusted to account for the health status of members. This risk adjustment process is designed to reduce the incentive for providers to accept only the healthiest enrollees. 
If the cost of providing care comes in under budget and quality standards are met, the savings are shared by HCPF, RMHP and providers. This payment system creates substantial incentives for RMHP and providers to control costs.
HCPF's ongoing evaluation of the Prime pilot program shows that it is meeting or exceeding care quality standards. In addition, the program's emphasis on better coordinated care has led to greater access to behavioral health services.1
Endnote
1 Colorado Department of Health Care Policy and Financing. "Report to the Joint Budget Committee, House Health, Insurance, and Environment Committee, House Public Health Care and Human Services Committee, and Senate Health and Human Services Committee on Medicaid Payment Reform and Innovation Pilot Program." April 15, 2017.