Scroll to the Bottom for a Webinar Recording
The COVID-19 pandemic brought more than a novel and dangerous virus to Colorado. The 2021 Colorado Health Access Survey (CHAS) documents historic shifts in health, access to care, and social and economic conditions. More people than ever before reported challenges with their mental health, especially young adults.
Fewer people went to the doctor. Many Coloradans lost their job-based insurance, and more than a million had their incomes reduced. People of color were especially hard hit.
But that is just part of the story. The survey captures how Colorado's existing social safety net, along with some quick policy choices and grassroots work, helped catch many Coloradans when they fell. Notably, the state's uninsured rate did not increase because Medicaid stepped in to cover people who lost their jobs. Statewide rates of hunger and housing insecurity did not increase. Fewer people used health care, but providers and regulators created telemedicine systems almost overnight to compensate for a substantial portion of missed care. 
The effects of several policy choices are evident throughout this report, including direct payments to individuals and unemployment aid from Congress, bans on evictions by state and federal authorities, and an enhanced role for Medicaid.
Results of the CHAS demonstrate that structural disparities based on race and income are still holding back too many Coloradans and make people more vulnerable to crises like the pandemic. The pandemic did not create these disparities, but it exacerbated them — and in many cases, the relief efforts do not seem to have fully addressed them. 
This survey report, Navigating Uncharted Waters, is a testament to what Coloradans have endured — and the work they did to keep a bad situation from becoming even worse.
---
About the Colorado Health Access Survey
The Colorado Health Access Survey is developed, analyzed, and managed by the Colorado Health Institute. CHI contracts with NORC at the University of Chicago to conduct the survey. 
More than 10,000 households answered the survey between February 1 and June 7, 2021. Survey data are weighted to reflect the demographics and distribution of the state's population. The survey was conducted in English and Spanish. 
---
We're always interested in learning how our community uses CHAS data. No example is to small. Please share with us.
Download Data
Links will download an Excel spreadsheet
Download Survey Materials
Download Regional Fact Sheets
Ten Storylines from the 2021 Colorado Health Access Survey
Click on the graphics below to expand and download
Government programs kept Coloradans covered.
Nearly 1.4 million Coloradans lost income or jobs because of the pandemic. But health coverage held steady, with 93.4% of Coloradans insured. More people enrolled in Medicaid, which helped make up for drops in job-based insurance.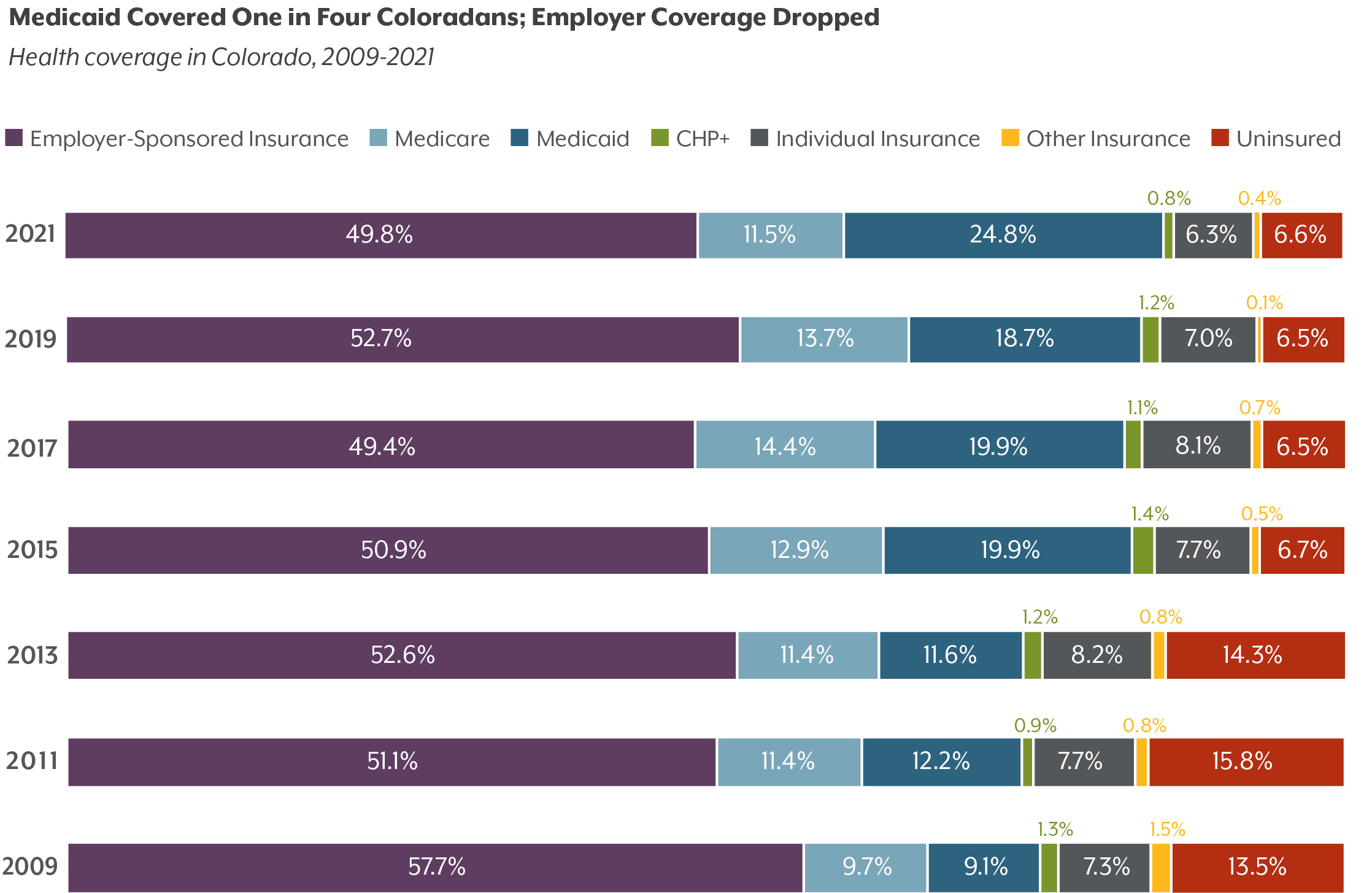 The social safety net held, too.
Statewide rates of housing insecurity and hunger did not increase, despite an unprecedented recession. Community efforts and policy interventions such as cash assistance and a ban on evictions likely played a role.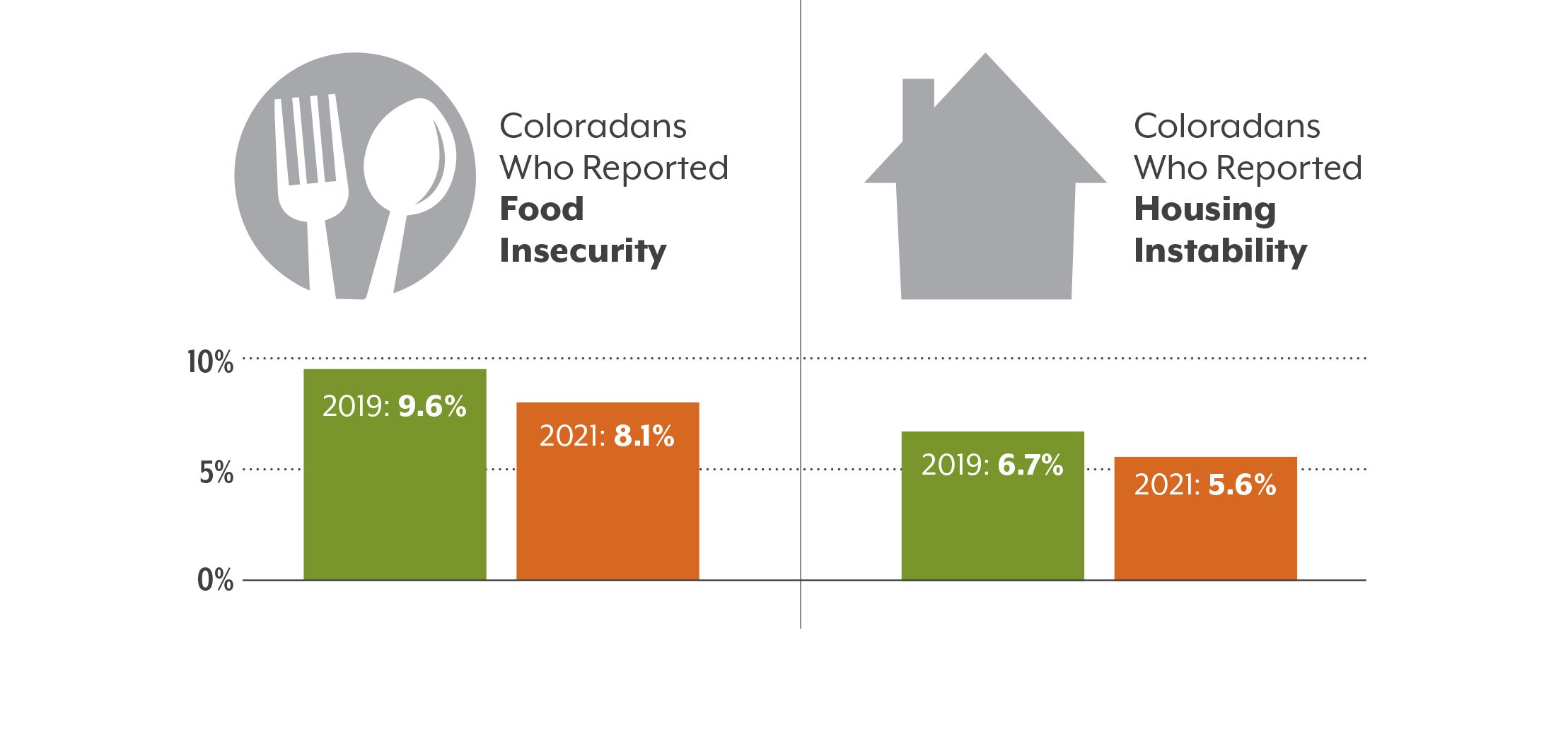 The pandemic changed life for millions of Coloradans.
As of October 2021, more than 700,000 Coloradans had tested positive for COVID-19. But millions felt the pandemic's ripple effects, including losing income, switching to remote school, working from home, or facing heightened health risks as essential workers.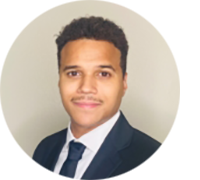 "People were impacted by losing a job, reducing hours, having to take on an extra job or hours – and a lot of people were in a position where paid family leave wasn't an option when they were dealing with illness or the loss of loved ones. And our community was particularly affected by COVID, mainly because of lack of access to health care and being exposed in industries as essential workers. ... In addition to COVID there are stressors with the uprisings, racial protests, and everything going on."
Eric Moore, Director of Advocacy, The Center for African American Health, Denver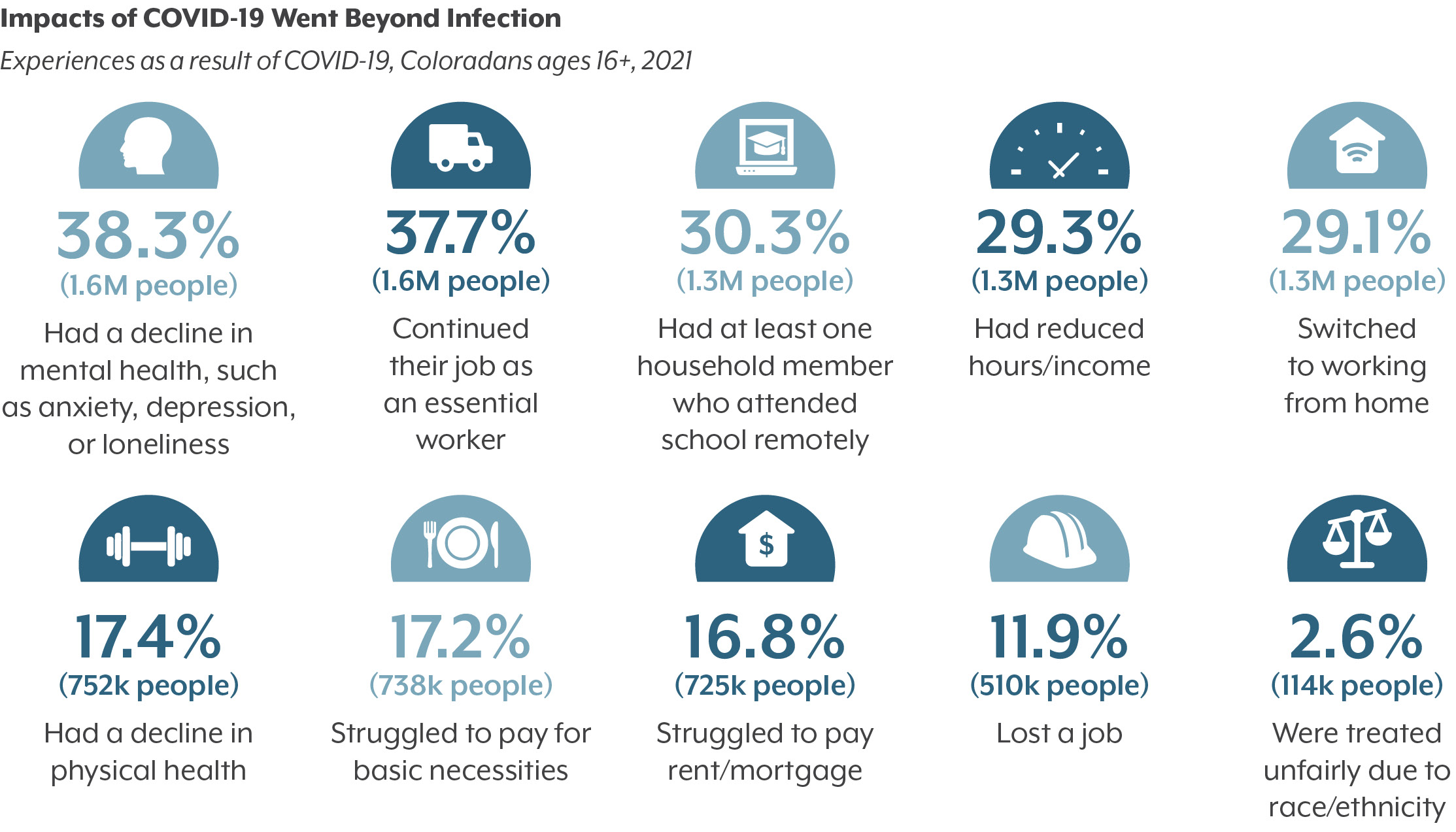 Mental health troubles became a second health crisis.
Nearly a quarter of Coloradans said their mental health was poor — by far the most in the 12-year history of the Colorado Health Access Survey. Young adults suffered the most, with more than half of people ages 19 to 29 saying their mental health declined during the pandemic.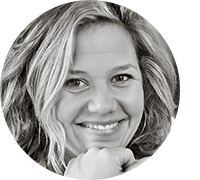 "We definitely saw increases in substance use disorders and domestic violence. Now staff are burned out. We've lost several psychiatric and behavioral health providers and the director of behavioral health for our clinics. Our psych services were significantly limited for about a year, and we lost patients through that transition. Our current behavioral health providers' schedules are full, meaning we need to refer out or put a patient on a wait-list to get scheduled with therapy. "
Megan Champion, FNP, Clinical Director of Primary Care and Pediatrics, CU Sheridan Health Services
The pandemic worsened inequities.
American Indian/Alaska Native, Black or African American, and Hispanic/Latino Coloradans were more likely to report job loss, reduced income, and other financial hardships due to COVID-19. Black or African American Coloradans were more likely to report trouble finding child care. And they were more likely to report housing instability and food insecurity than white Coloradans.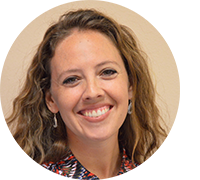 "A number of our patients are undocumented. They are uninsured and, in most cases, are not eligible for state or federal benefits like unemployment or subsidized housing. Among our documented patients, there were still job losses. Many of our patients are living in multigenerational households, so they were dealing with a lot of stress, food insecurity, and financial insecurity."
Pamela Valenza, MD, Chief Health Officer, Tepeyac Community Health Center, Denver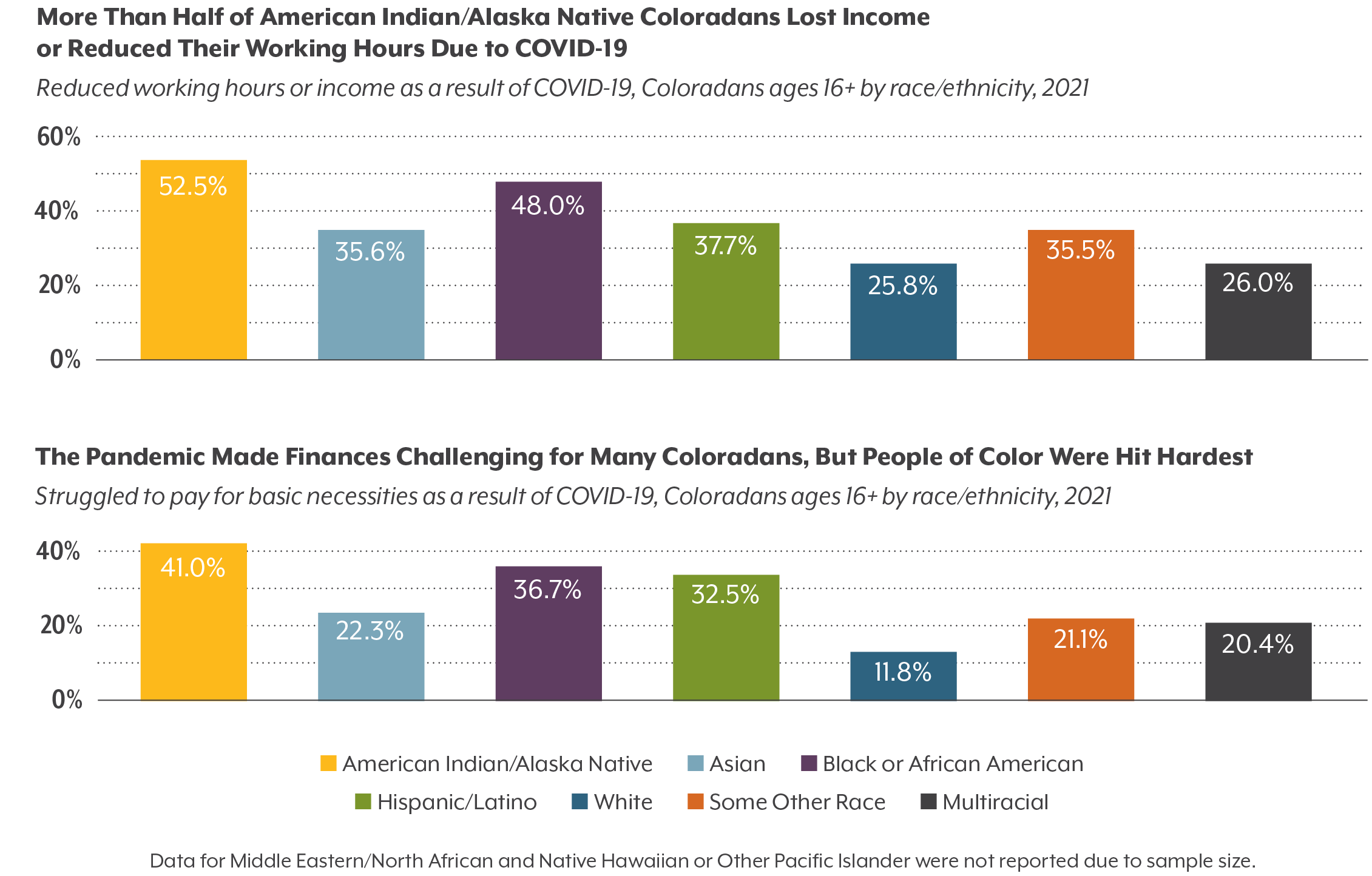 Use of health care dropped.
Fewer people visited a doctor because of the pandemic. And one in three Coloradans missed dental care, often because their clinic was closed or they worried about getting COVID-19 at the dentist's office.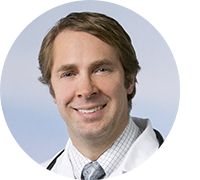 "Some of the worst effects are for patients who are diabetic or obese. Lots of patients gained weight during COVID. Blood sugars are now out of control, and they have to regain that through lifestyle modification. We see a lot more anxiety and depression. And our capacity to deal with it unfortunately is overwhelmed. To tell you the truth, primary care is overwhelmed right now. We have severe access crunches with mental health, so a lot of the care falls on us, and we're not as comfortable dealing with the more severe illnesses." 
Christopher Fellenz, MD, Primary Care Physician, Westminster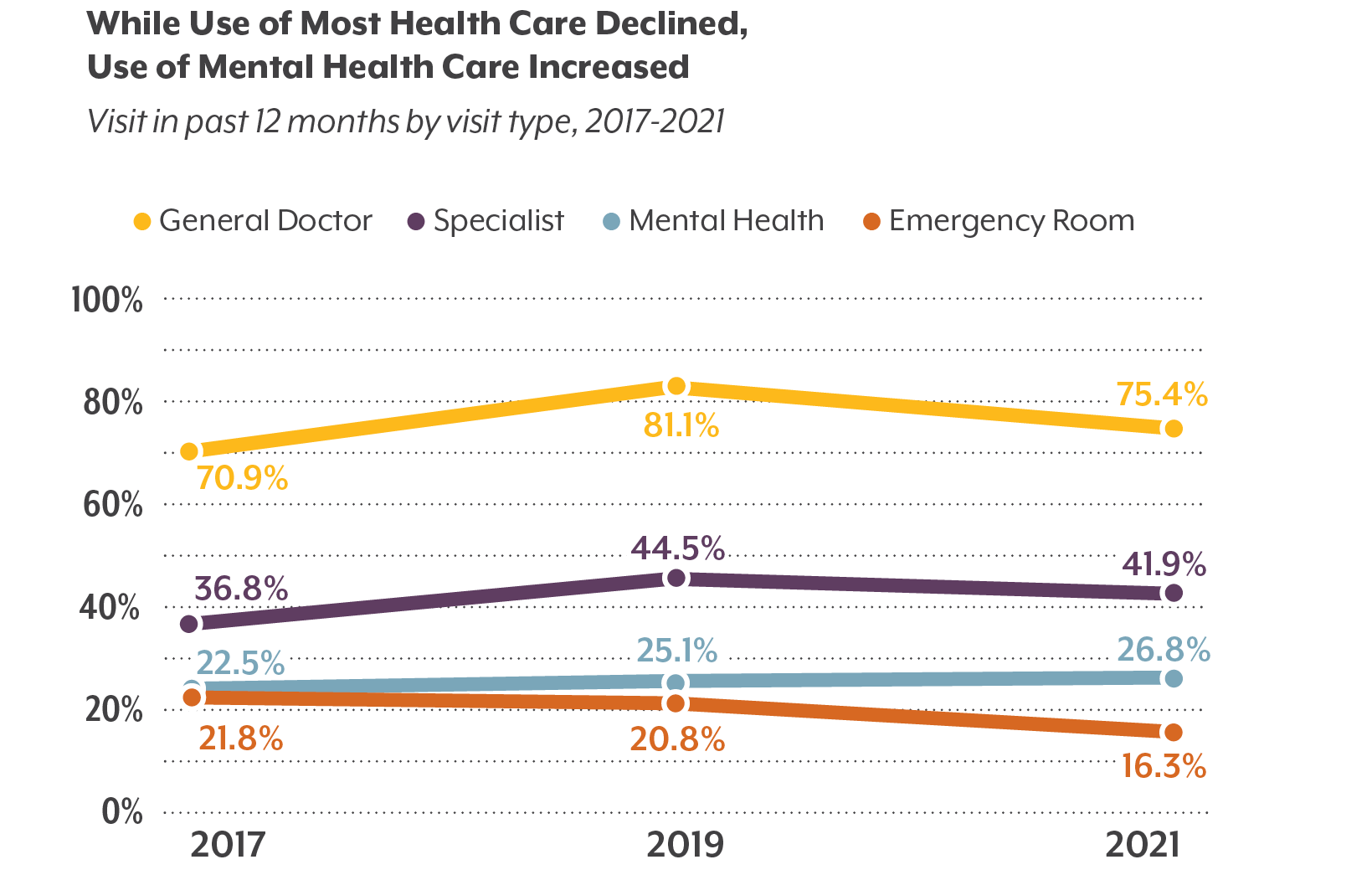 Telemedicine made a good first impression.
More than a third of Coloradans used telemedicine — and they liked it. People of all ages and across the state used the phone or computer to access health care during the pandemic, and nearly four in five said the quality was at least as good as in-person care.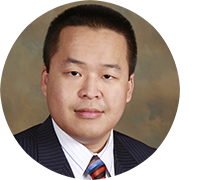 "Prior to COVID, one of our biggest challenges was transportation to appointments. Now we are using more telehealth services. I believe it makes health services more accessible for our community – keeping in mind that there are challenges like interpretation, reliable connection, and making sure people have a private room where they can discuss sensitive mental health issues."
Harry Budisidharta, Executive Director, Asian Pacific Development Center, Aurora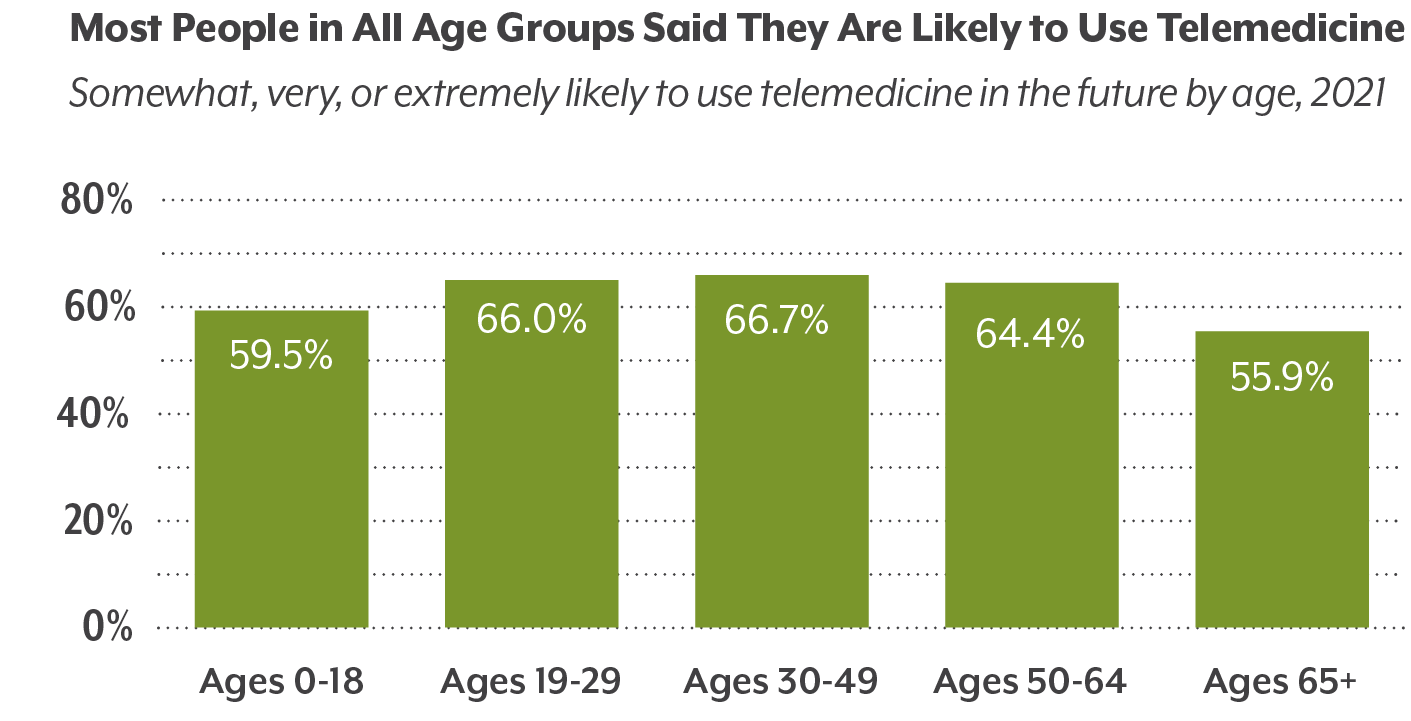 Health care and prescription drugs were still not affordable.
One in five Coloradans skipped health care due to concerns about cost in 2021, and 3% of Coloradans said their health worsened because they couldn't afford their medications.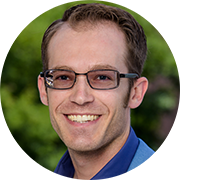 "We found that even with deductibles that are lower than we see in many plans, $1,000-2,000, a majority of Coloradans don't feel they can use their insurance because their deductible is too high and would put them into financial hardship. In general, there's a lot of fear about using insurance until it's an emergency."
Adam Fox, Deputy Director, Colorado Consumer Health Initiative, Denver

Dental pain was a widespread and serious problem.
Oral pain got in the way of everyday activities for 400,000 Coloradans, and half a million did not go to the dentist because of fear of pain.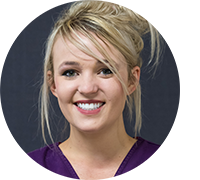 "Our clinic was shut down for three months during the pandemic, which caused a lot of rescheduling and pushed back care for patients. When we reopened, patients were hesitant to come in and we had many no-shows. Now we see very little hesitancy, but we're seeing the results of anxiety and depression from the pandemic on people's oral health. We've had an increase in broken teeth due to stress, increased gingivitis and periodontal disease from a lack of proper home care, and an increased number of cavities from comfort eating and poor diet." 
Tasha Gibson, RDH, River Valley Family Health Center, Olathe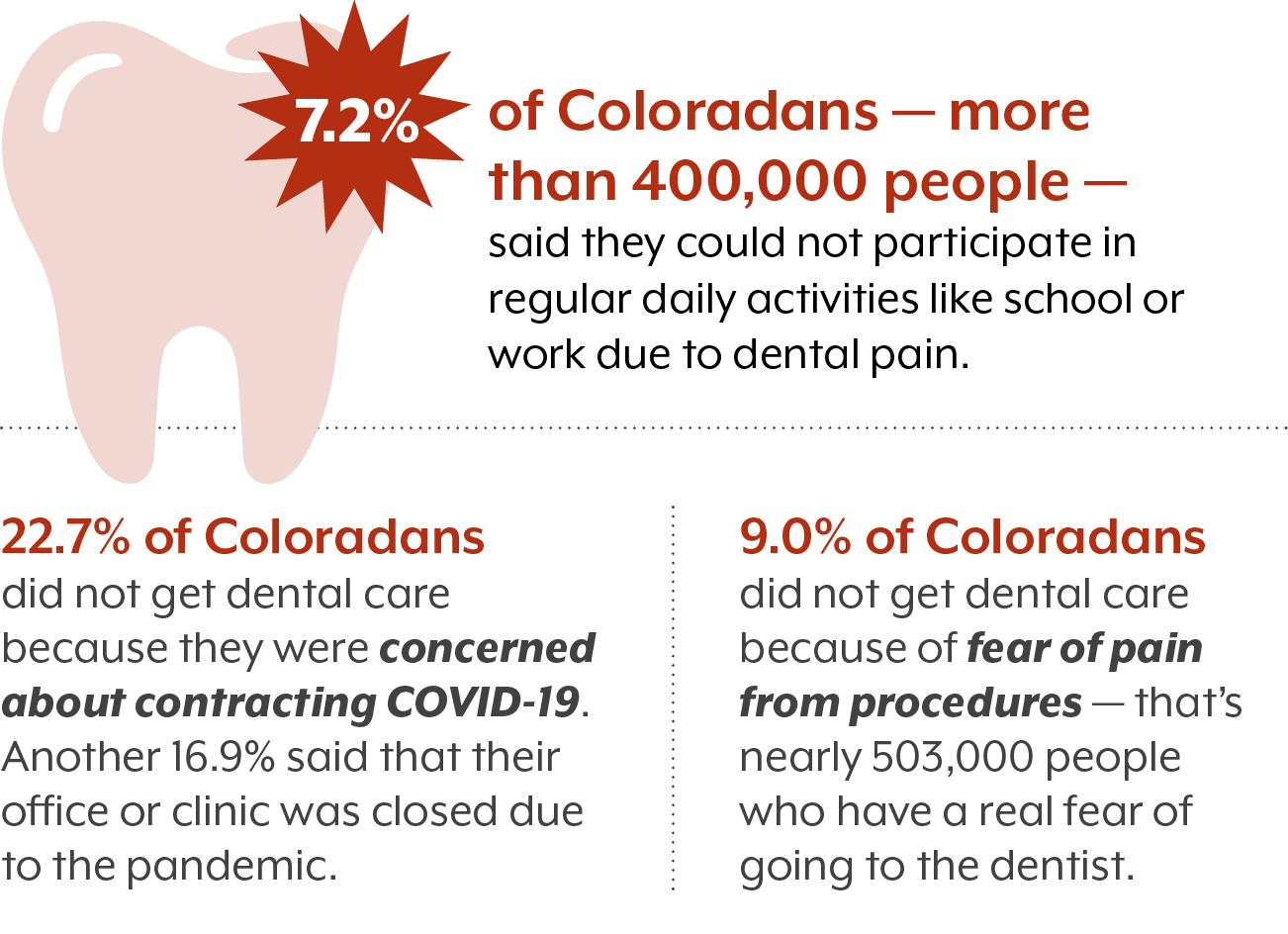 Discrimination persisted in the health care system. 
Nearly 150,000 Coloradans reported they were treated disrespectfully when getting health care — most often by clinical staff. Disability, income, race/ethnicity, and language were commonly reported reasons people believed they were treated with less respect than other people.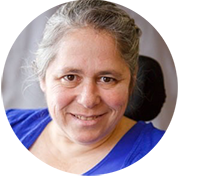 "People with disabilities are devalued in society overall. Because we're only 10% of the population, it's easy for us to get very segregated — a lot of people don't know people with significant disabilities. There's a huge lack of disability cultural competency: Medical professionals often think their job is to fix us, and that fixing us might mean making us not disabled. I think disability cultural competency is a necessity, and that has to be done in conjunction with racial equity."
Julie Reiskin, Executive Director, Colorado Cross-Disability Coalition, Denver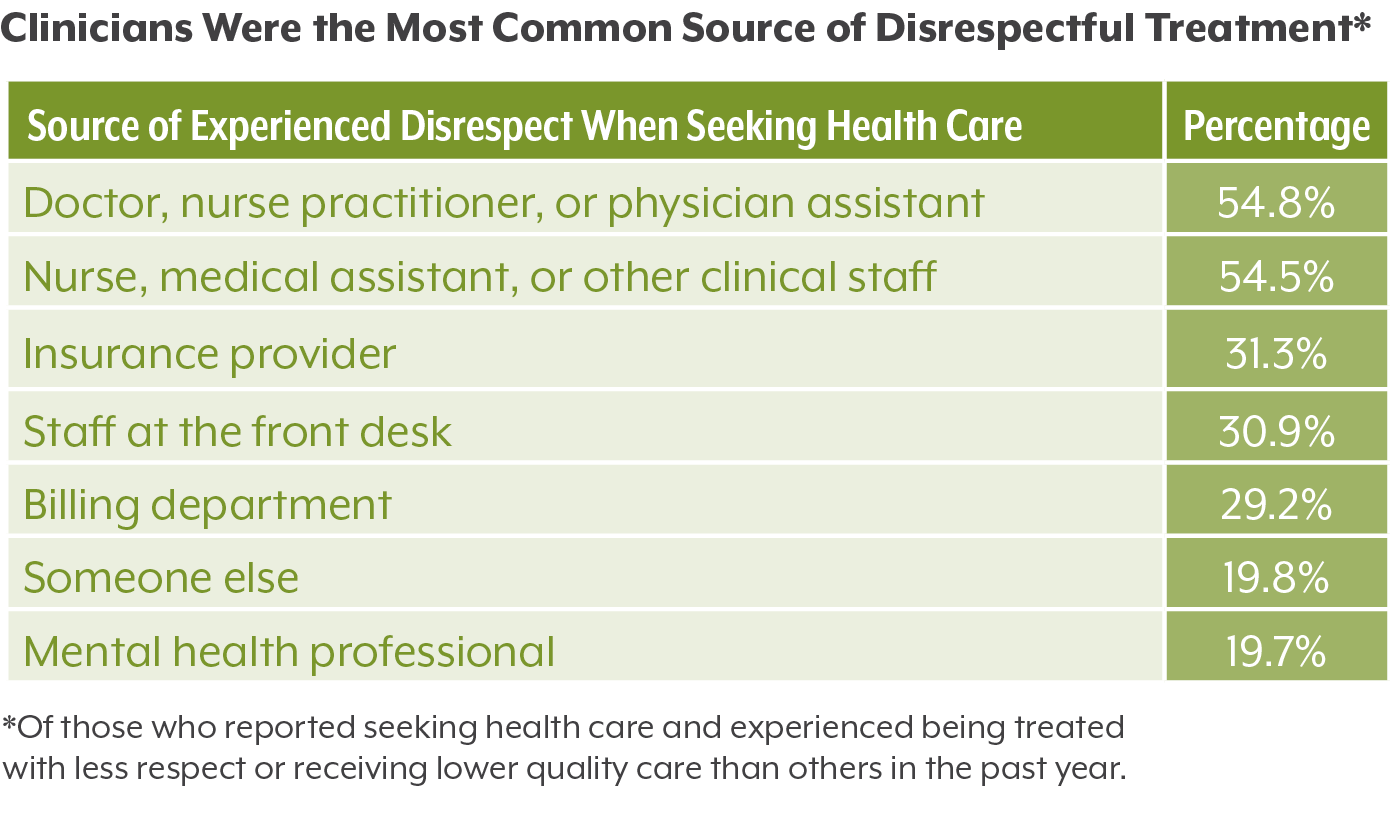 Our Invitation: Use These Graphics and Data
Thanks to our generous sponsors, Colorado Health Access Survey data and graphics are free to use and reproduce. We invite you to use these products in grant reports and applications, needs assessments, community engagement, and other uses — including news reporting. 
Media outlets with questions or requests for high-resolution graphics can contact Joe Hanel at hanelj@coloradohealthinstitute.org. 
---
The Colorado Health Access Survey was initiated by The Colorado Trust. It is designed and fielded by the Colorado Health Institute. The 2021 survey is made possible by an investment from the Colorado Health Foundation.

---
Additional Sponsors:

For information on funding the 2023 Colorado Health Access Survey, please contact Jeff Bontrager, bontragerj@coloradohealthinstitute.org.